Tampa Executive Limousine Services for Corporate Events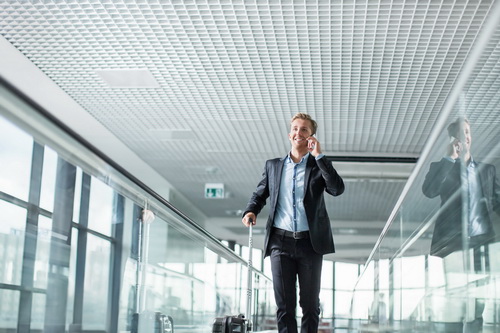 The higher up executives in a company certainly don't expect to be getting off the plane at the airport, and riding on a motor coach with lower executives to the hotel. Let's be honest here; the top executives won't be staying in the same hotels as the other employees, so they need private transportation services to and from the airport and hotel. This should be a no brainer for the person arranging transportation services. Luxury Transportation Group USA offers beautiful Cadillacs, Mercedes, and SUVs for private executive transportation in Hillsborough County.
Luxury Coaches for Large Corporate Groups in Tampa
It is of the utmost importance to get all of the event attendees to the venue on time for the events planned for the day. You certainly cannot leave that up to them, or they'll be out on the beach and arrive late, if at all. It's necessary to have comfortable motor coaches to pick them up on time, and get them to the business event on time. Luxury Transportation Group USA can easily provide luxury coaches for your guests.
Miami Corporate Party Transportation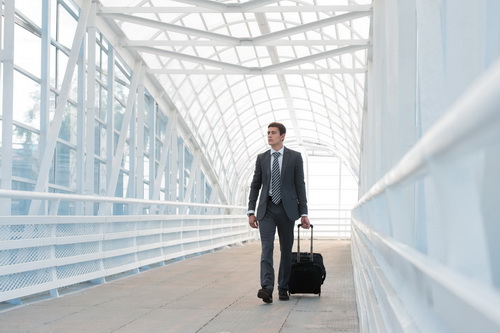 Many, many large corporate entities bring their executives to popular cities when they need to have large events for training, brainstorming, or even bonding events. It actually makes sense because the attendees won't be in meetings or training sessions 24 hours a day, for each day they are in the area. Of course, they will sleep for some of those hours, but they will certainly be out exploring the city, and taking advantage of the beaches, watersports, fishing, museums, art galleries, airboat excursions, and the like. All work and no play leads to very unhappy employees. This is a fact. Without enjoying some downtime during corporate events, employees won't be as relaxed or engaged in what is going on at the event. Of course, they will be flown into the city, which depending upon the flight and the class of seat, could potentially be relaxing, but it could be stressful. It all depends. The one thing that is guaranteed to be stressful is attempting to drive in the maze of roadways and highways, with the crazy drivers that zip by in a flash, cut people off, and exit without directional lights. That's enough to break the strongest person. Luxury Transportation Group USA offers professional drivers, and luxury vehicles for airport transportation for corporate events.
Orlando Corporate Party Transportation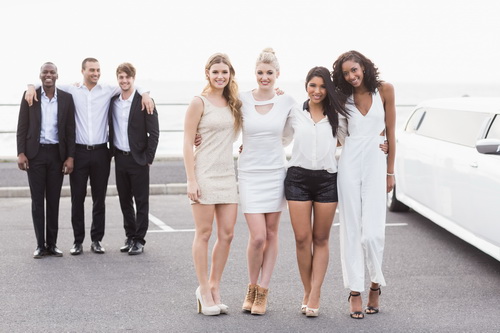 Orlando is always a wonderful place to visit considering all of the wonderful things that visitors to the area can pick and choose to do. Yes, it is one of the most well-loved vacation spots for families however; it is also a very popular destination for corporate events. There are plenty of great venues for holding corporate events, conventions, and business meetings, so it makes sense. Besides, the weather is generally spectacular, and a substantial change from everywhere the attendees are coming from throughout the country. Weather actually has a lot to do with how well a business goes. Dark, dreary, rainy, or snowy conditions tend to make people quieter, and less likely to share their opinions. Sunny and warm weather puts people in better moods making them more open to communication with others. Orlando is definitely the place to improve the moods of the conference attendees. Naturally, it's the responsibility of the corporate entity to supply the transportation services for their people. Luxury Transportation Group USA offers the best, high-end limo service Orlando has to offer.
Fort Lauderdale Corporate Party Transportation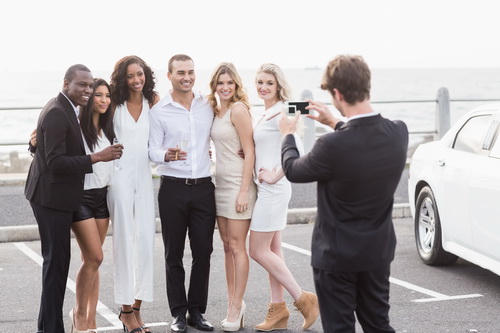 One of the most popular places in the Sunshine State for large companies to host corporate events, such as executive meetings, training sessions, brainstorming meetings, and awards ceremonies is beautiful Broward County, Florida. It's a great place for people to get together for business, and destress together enjoying the beaches, watersports, fishing charters, and concerts. There is so much to do in the area when the attendees are in their off time, that they will be thrilled to be required to attend the business event. You can bet on that. A paid trip to South Florida will be a welcomed requirement for the vast majority. Most people would love a week in paradise, even if some of that time must be dedicated to work. Of course, the company must take care of the transportation needs of the attendees to and from the airport, and to and from the event venue. The extra activities people want to do in their downtime is left up to them, but they should also be given a referral for transportation services in the area. Luxury Transportation Group USA offers a beautiful fleet of luxury motor coaches that can accommodate the needs of any size group.
Tampa Executive Limo Services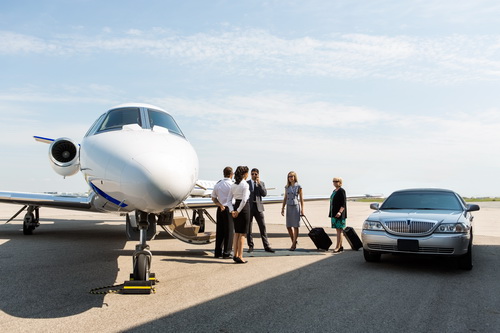 A lot of people never realized that many large corporations have their regional management teams located in Hillsborough County. Many of their companies create their regional divisions by simply cutting a map of the United States in quarters, and selecting a popular city for the hub. With this being said, these regional offices are generally where the management level employees hold annual meetings and training sessions. While managers within the state can make the drive, and stay at a hotel for the needed time, others must fly into the local airport. These execs will need to be provided with transportation from the airport to their lodging venue. Of course, they will also need to get to and from meetings and events required by the company. Rental cars make no sense because it will cost the corporation more money than hiring a professional transportation company. Besides, if something like and accident occurs, the company would be liable for all expenses and injuries that occurred. That's a huge liability to take on, and could prove devastating. Luxury Transportation Group USA provides complete executive transportation services for business meetings.
Orlando Limousines for Corporate Events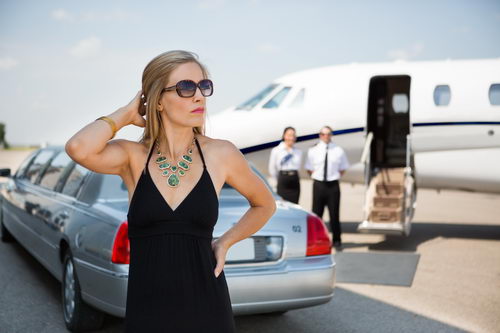 Sunny Orlando, Florida is one of the most popular places for large companies to host their corporate events. Every year, thousands of companies send hundreds of thousands of employees here so that they can attend large meetings, important conventions, and skill building workshops. Orlando is such a great city for such events because there are a wide variety of venues, more than sufficient hotels, and wonderfully fun things for attendees to partake in when they are not at company events. There's always the ever-popular Disneyworld, amazing Universal Studios Orlando, thrilling Sea World, fun sporting events, and entertaining concerts that will surely occupy people when they aren't working. Keeping the group together and making sure that they get back to their hotels at a reasonable time is key to a successful corporate event. For this reason, many companies coordinate outings for their attendees and provide motor coach transportation for them to and from the excursions. Luxury Transportation Group USA offers mini bus and motor coach limo services in Orlando for corporate excursions.
Corporate Limo Services in Miami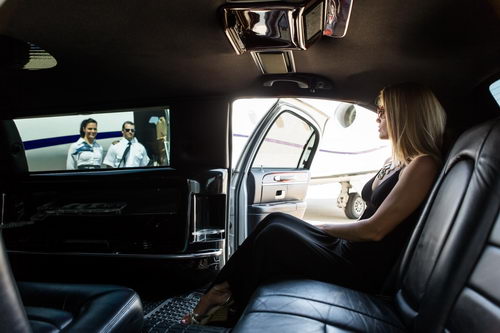 It's amazing the number of Fortune 500 companies that hold special conferences, meetings and retreats in Miami. Of course, the gorgeous weather, spectacular beaches, elite restaurants, and beautiful skyline might have a little bit to do with their city selection. Even during conventions, the attendees need to have a variety of activities to entertain themselves during their downtime. Miami is the perfect place for this. A host of contemporary venues for business functions are readily available in the area. The major obstacle companies have when having meeting in South Florida is ensuring that all of the attendees get to the venue at the right time. Leaving transportation up to the individual is a bad idea. It's wiser to arrange for corporate limo transportation, which will eliminate late people from strangling into the meeting. Besides, if people rented vehicles to get around the vast majority of them would be lost within the city. Luxury Transportation Group USA offers complete corporate limo services in Miami and the surrounding areas.
Orlando Executive Limousines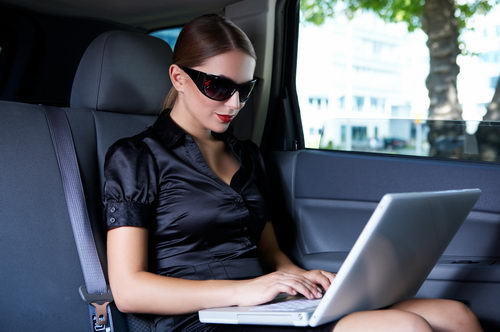 There are many, many large corporations that host important corporate events in sunny Orlando each and every year. It makes perfect sense, as fewer people will being all that they can do to get out of going to the convention or training session. There isn't a person in the world who would want to bail on a free trip to Orlando, Florida! Choosing this great city as host to company events is a wise choice, because the attendees will have plenty of things that they can do on their downtime. There's Disneyworld, Universal Orlando, sporting events and a host of concerts and other things that will keep them smiling. Many companies opt to schedule outings for their employees, which seems to work out quite well. This way people can hop on the motor coach and get to Disneyworld safely, and they will get picked up early enough to be well rested for the next day. Luxury Transportation Group USA provides luxury transportation in Orlando for corporate events.
Corporate Transportation in Miami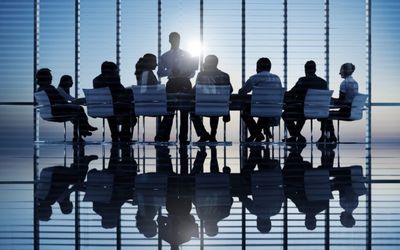 Miami is always a hustling place. With residents, commuters and visitors sharing the highways each day, things can be and are usually very hectic. Things become even more hectic and congested when there are major events in town, such as conventions, or corporate or holiday events. Having the appropriate luxury transportation for a company's corporate event is essential to the success of it. Think about it! When people are stuck waiting in taxis that are backed up in traffic or took the long way to get to the event venue can wreak havoc on a corporation's schedule. Getting a company's invitees to the venue on time is an important, so hiring luxury transportation services for corporate events in Miami makes perfect sense. The professional drivers at Luxury Transportation Group provides high end transportations services for corporate events.
New York Corporate Transportation Services
While there are loads of luxury limo services in New York offering transportation for visitors, not all companies are alike.