Orlando Airport Transportation Services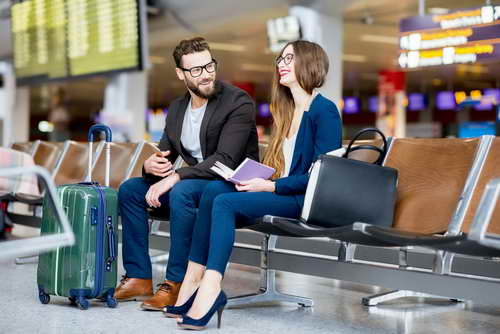 There are many great places to host conferences in Orlando and surrounding areas. For example, Davinci Meeting Rooms is a conveniently located space to hold meetings for any company. They always make sure that their meeting rooms are clean and ready to use at a moment's notice so that you can set up a meeting and feel sure that you'll be able to arrive at the right time. There are many great places to hold conferences and meetings in Orlando that are cost effective and classy for all of your business needs.
Orlando Airport Minibus Transportation
Luxury Transportation Group USA provides luxurious two-way Orlando Airport transportation. They'll make sure that your drive to and from Orlando Airport is clean and high end so that you're satisfied with choosing Luxury Transportation Group USA for your transportation needs. Luxury Transportation Group USA will make sure that your ride with them is as comfortable as can be so that you might consider them whenever you might need their deluxe transportation services in the future.
Miami Airport Transportation Services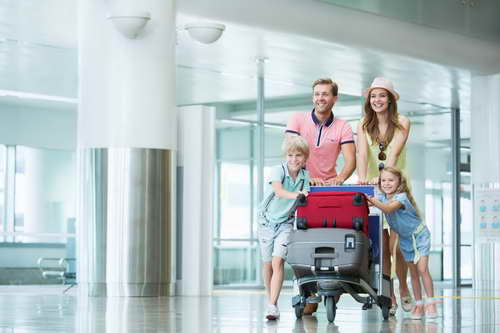 Miami has many great places for conferences and meetings to take place. For example, Miami Airport Convention Center or MACC is a great place to hold a business convention, it's close to the Miami Airport and hotels and restaurants, they also hold conventions for many other companies and organizations. They make sure their convention halls are always clean and up to code with safety standards and procedures. They host events of all different sizes, from huge conventions, to small meetings, it's one of the best places to host a conference in Miami.
Miami Airport Minibus Transportation
Luxury Transportation Group USA provides deluxe minibus airport transportation in Miami. They'll always make sure that they're exactly on time and ready to pick you up from the airport. Luxury Transportation Group USA is dedicated to make sure that your transportation is clean and comfortable so that your experience is satisfying and elegant so that you may choose Luxury Transportation Group USA again for any of your other transportation needs. They'll consistently make sure that your ride is as pleasant as it can be.
West Palm Beach Airport Transportation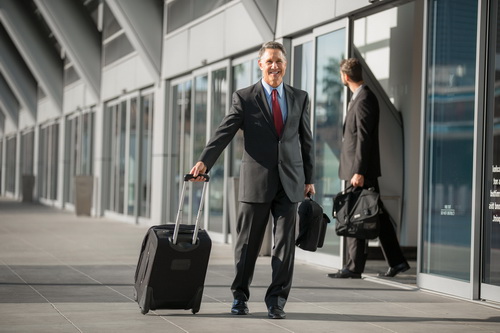 The mere idea of vacationing in West Palm Beach is a dream of many, many people from all over the world. The beaches alone are enough to make people of all walks of life to visit, but there is so much more to do in South Florida. For the outdoorsmen and outdoorswomen, the fishing is out of this world, and there are plenty of things to see on airboat rides through the Everglades, and ocean boat rides to see dolphins and other creatures. Of course, there are watersports galore that will leave you breathless. Should it rain, there are loads of museums, boutique shops, concerts and sporting events witch you can enjoy. It's a bit of paradise on earth. That is, except for the traffic. Getting to and from Palm Beach International Airport can be stressful enough to make you want to turn around and head home. That stress can be avoided by hiring a limo service to deal with the problematic drivers on the road. Luxury Transportation Group USA offers the finest fleet of vehicles for airport transport services throughout South Florida.
Fort Lauderdale Airport Transportation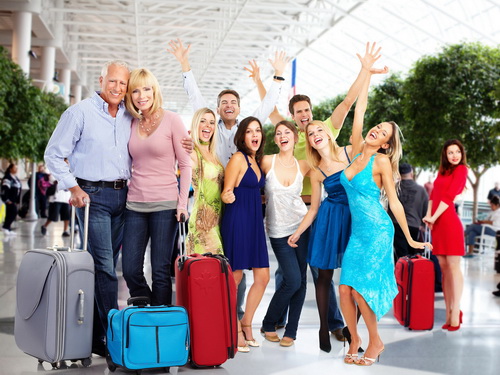 It seems that more and more people are realizing that the South Florida area is a beautiful place to spend their vacations. It's a great place for singles, families with children, and even retirees to spend some wonderful holiday time. Regardless of your status, there is no doubt that you will find the local beaches to be wondrous, picturesque, and a lovely and relaxing way to enjoy some fun in the sun on the soft, sand with the water of the Atlantic Ocean lapping at the shore. The younger, single set will also enjoy the plethora of bars and nightclubs. Families will surely enjoy the watersports and National Parks in the area. The older set will undoubtedly enjoy all that the area has to offer, including museums, concerts, and boutique shopping. No one can be disappointed, unless they make the awful decision to drive themselves to and from the airport. That drive is enough to drive a person crazy and cause the beginning of the vacation to get off to a very stressful start. Many people opt to get rental cars and live to regret it because of the confusing roads, and other vacationers driving in areas they do not know. It's better to hire a car service. Luxury Transportation Group USA offers airport to hotel and vice versa services for those vacationing.
Fort Lauderdale Airport Limo Rentals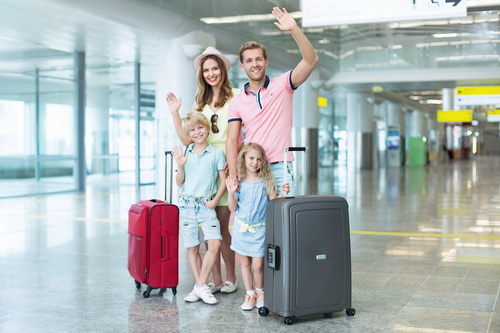 Almost one hundred million visitors flock to The Sunshine State each and every year to enjoy the wonderful things year-round residents experience every day of their lives. It's a whole different world down here, and visitors love it! It's no wonder, there is so much to offer that even the most reserved person would quickly be drawn to one activity or another event. The biggest problem with visiting the area is the traffic. Because it's so popular for vacationers, people are completely confused as to which lane they need to be in, and where they need to turn. Driving can not only be a nightmare, but dangerous as well. With people slamming on their brakes to make a quick turn, or switching lanes without using their directional, or even looking in their mirrors, accidents are the norm. It's best to hire a transportation company to get you to and from the airport. This will alleviate the stress of driving, and ensure that your trip starts off without issues. That will be a big deal, once you see how people drive in the area. Luxury Transportation Group USA offers luxury limo services for airport transportation in South Florida.
Tampa Airport Limo Transportation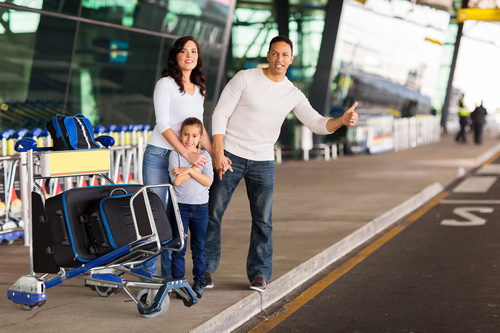 There are million people who travel to Tampa each and every year to check out all the amazing things that the city has to offer. Having a "go to" company for all of your Tampa Airport limo transportation needs is important. In all honesty, it makes life so much easier when you need to travel to have a company that you can trust and rely upon. Luxury Transportation Group USA offers complete luxury limo services for airport transportation in Tampa and the surrounding areas.
Orlando Airport Limo Transportation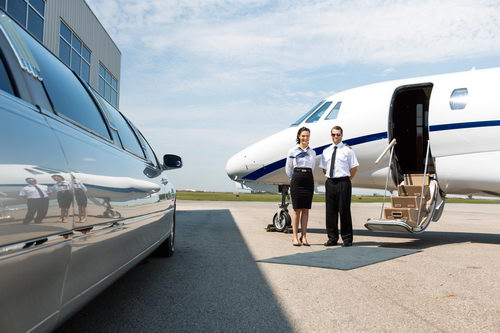 Nearly sixty million people travel to visit sunny Orlando Florida each and every year. They visit to experience the thrilling theme parks, attend business meetings and conferences, and even to see live Orlando Magic games. Considering the high population of the city and surrounding areas, Orlando drivers can create problems for other drivers. Let's face it; few bother to use their directional as they are weaving in and out the lanes of the expressway. They speed like maniacs and then slam on their breaks when they get to the exit they need. This causes a whole lot of anxiety for others, as well as numerous accidents each day. It is so much safer and smarter to hire luxury limo services for airport transportation in Orlando. A professional limousine driver is accustomed to the crazy drivers in and around Orlando. Luxury Transportation Group offers expert drivers and the finest vehicles for their luxury limo services for airport transportation in Orlando.
Miami Airport Limo Transportation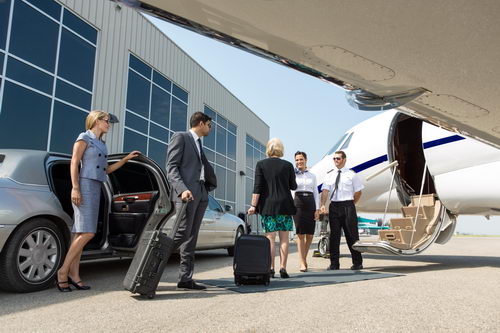 Whether it is for business or pleasure, a trip to Miami can prove to be a wonderful thing. The city has just about everything you could ever want, and its diversity is a pleasant treat for all of your senses. Unfortunately, your senses will be put on overload if you plan to drive yourself from the airport to your hotel, or anywhere in the city for that matter. It's much less stressful to hire luxury limo services for Miami airport limo transportation. Even with a GPS in a rental car, the roads can be completely confusing. In fact, many visitors end up driving around the highways trying to get to where they are going, only to find themselves lost in the maze of roads. That's not the best way to get your trip started. A relaxing trip using a Miami airport limo transportation company would be much better. LTG Miami offers the finest luxury limo services for airport transportation in Miami.
Airport Transportation Services in Miami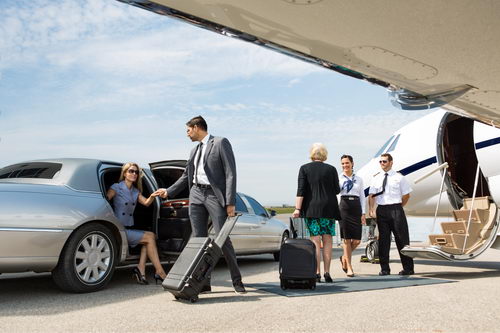 There are loads of airport limo services in Miami however; very few of them actually offer high end and complete luxury transportation services. In all honesty, there are some limousine companies that simply purchase the vehicles that are too old for the true luxury transportation services to offer to their clients. People visiting Miami should expect incredible luxury vehicles from the company providing airport transportation services in Miami. When you reserve your transportation services for airports in Miami with Luxury Transportation Group, you will receive the service in the Miami area.
Orlando Luxury Transportation Services for Airports
The airports and FBOs in and around Orlando, Florida are jam packed with people every single day of the year! This is understandable as it is the most visited city in the United States, with nearly 60 million visitors annually. Getting from the airport to your vacation hotel can be brutal, as the roads are always congested. Add the congestion to the many drivers who are not familiar with the roads and it could be a recipe for disaster.