Tampa Executive Limousine Services for Corporate Events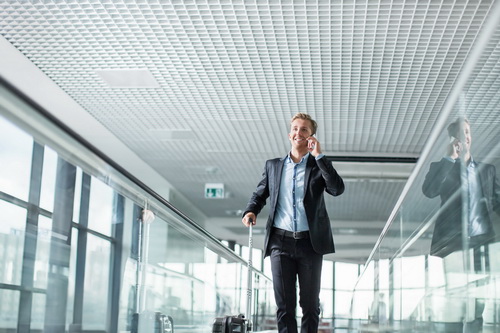 The higher up executives in a company certainly don't expect to be getting off the plane at the airport, and riding on a motor coach with lower executives to the hotel. Let's be honest here; the top executives won't be staying in the same hotels as the other employees, so they need private transportation services to and from the airport and hotel. This should be a no brainer for the person arranging transportation services. Luxury Transportation Group USA offers beautiful Cadillacs, Mercedes, and SUVs for private executive transportation in Hillsborough County.
Luxury Coaches for Large Corporate Groups in Tampa
It is of the utmost importance to get all of the event attendees to the venue on time for the events planned for the day. You certainly cannot leave that up to them, or they'll be out on the beach and arrive late, if at all. It's necessary to have comfortable motor coaches to pick them up on time, and get them to the business event on time. Luxury Transportation Group USA can easily provide luxury coaches for your guests.
Tampa Corporate Party Transportation
The Tampa Bay area is quickly becoming one of the popular vicinities in which to hold large corporate events, training sessions, and brainstorming meetings. It's a great place to visit, hold meetings, and just kick back, and have a good time. More and more companies are realizing that by providing their upper echelon employees with the opportunity to visit great places only adds to the appeal of working for that entity. It's a wonderful perk that most employees value and enjoy. Why wouldn't they? The watersports alone are enough to make many people's eyes light up, but there is so much more, like sporting events, festivals, concerts, and carnivals. Of course, the main reason for the visit is business however; people need to be able to have fun and enjoy themselves in their downtime. That's the key to having happy and productive employees. Of course, the company will need to get the attendees to and from the airport effectively. In order to do so, it would be wise to hire a professional group transportation company to handle the job. Luxury Transportation Group USA has a fleet of luxury motor coaches and mini buses that will surely accommodate the needs of your group.
Group Business Event Coaches in Tampa
Luxury Transportation Group USA is the premiere provider of transportation services for executives in Florida. They also offer airport limo rentals, seaport transportation, and nightlife limo services. Call 407-476-0429 to learn about corporate party transportation in Tampa.