Tampa Executive Limo Services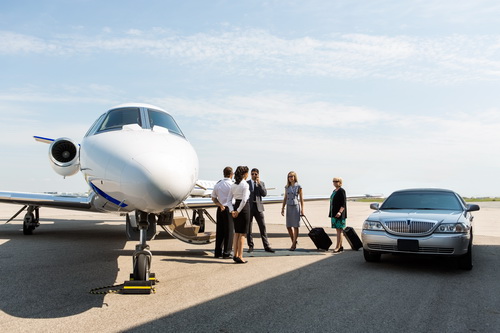 A lot of people never realized that many large corporations have their regional management teams located in Hillsborough County. Many of their companies create their regional divisions by simply cutting a map of the United States in quarters, and selecting a popular city for the hub. With this being said, these regional offices are generally where the management level employees hold annual meetings and training sessions. While managers within the state can make the drive, and stay at a hotel for the needed time, others must fly into the local airport. These execs will need to be provided with transportation from the airport to their lodging venue. Of course, they will also need to get to and from meetings and events required by the company. Rental cars make no sense because it will cost the corporation more money than hiring a professional transportation company. Besides, if something like and accident occurs, the company would be liable for all expenses and injuries that occurred. That's a huge liability to take on, and could prove devastating. Luxury Transportation Group USA provides complete executive transportation services for business meetings.
Executive Transportation Services for Conventions
There are many Fortune 500 companies that choose to hold their annual conventions in "America's Next Greatest City". Perhaps this is why the city was given that nickname. It's a wonderful area with plenty of great venues for hosting large, corporate events. Naturally, the company will need to arrange for flights and limousine transportation for all of the executives that will be attending the convention. It's the corporation's responsibility to handle all transportation for the events. If the attendees want to travel about after meetings and such, they'll need to rent cars for themselves. Luxury Transportation Group USA offers drivers experienced in providing limousine services for executives.
Limousine Services for Executive Meetings
It should go without saying when a company requires its upper level executives to attend meetings and workshops at the regional office, they expect much more upscale accommodations and transportation than a lower level executive. It makes sense. This upper echelon of the management team should be provided with luxurious limos to get them to where they need to be. Luxury Transportation Group USA offers professional and discreet drivers for executives attending meetings in the area.
Convention Limousine Transportation Service
Luxury Transportation Group USA is the premiere provider of high end limos for executive events in Tampa, Miami, and Orlando. With professional drivers and a top of the line fleet of vehicles, your employees will be comfortable and relaxed. Call 407-476-0429 to schedule executive transportation for your next corporate event.