Fort Lauderdale Corporate Party Transportation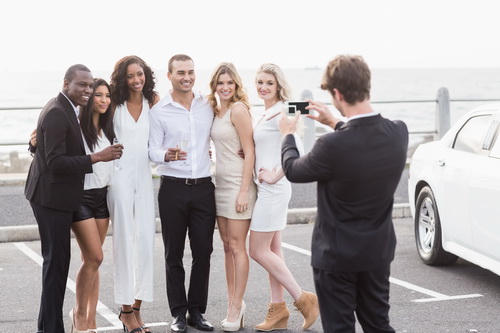 One of the most popular places in the Sunshine State for large companies to host corporate events, such as executive meetings, training sessions, brainstorming meetings, and awards ceremonies is beautiful Broward County, Florida. It's a great place for people to get together for business, and destress together enjoying the beaches, watersports, fishing charters, and concerts. There is so much to do in the area when the attendees are in their off time, that they will be thrilled to be required to attend the business event. You can bet on that. A paid trip to South Florida will be a welcomed requirement for the vast majority. Most people would love a week in paradise, even if some of that time must be dedicated to work. Of course, the company must take care of the transportation needs of the attendees to and from the airport, and to and from the event venue. The extra activities people want to do in their downtime is left up to them, but they should also be given a referral for transportation services in the area. Luxury Transportation Group USA offers a beautiful fleet of luxury motor coaches that can accommodate the needs of any size group.
Business Event Limo Services in Fort Lauderdale
When it comes to required business event attendance, it is essential that the upper echelon of the executives in the company be picked up from the airport in private limos. It's also important that they be transported to and from the events in a private car service. There has to be that delineation between the levels of corporate employees, or there will be a lot of unhappy campers, so to speak. Happy employees mean a higher level of productivity in the company. Luxury Transportation Group USA offers high end Cadillacs, Mercedes, and SUVs for executive limousine services.
Large Scale Corporate Transportation Services
When you need to get a large number of people from one place to another for business meetings, or other corporate events, you need to plan early, and work with a company that is experienced in corporate group transportation. Trying to cut corners on pricing and quality will only come back to haunt you. A business cannot scrimp when it comes to important things like transportation. Luxury Transportation Group USA is experienced in handling large scale corporate group transportation services.
Complete Business Transportation for Large Groups
Luxury Transportation Group USA is the "go to" company for many large corporations that hold events in Florida. They also offer seaport transportation, airport limo rentals, and restaurant limo services. Call 407-476-0429 to learn about corporate party transportation in Fort Lauderdale, Orlando, Tampa, and Miami.