Orlando Limousines for Corporate Events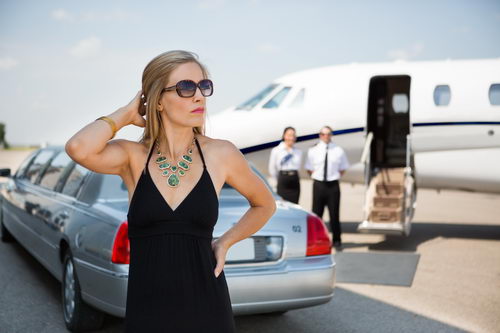 Sunny Orlando, Florida is one of the most popular places for large companies to host their corporate events. Every year, thousands of companies send hundreds of thousands of employees here so that they can attend large meetings, important conventions, and skill building workshops. Orlando is such a great city for such events because there are a wide variety of venues, more than sufficient hotels, and wonderfully fun things for attendees to partake in when they are not at company events. There's always the ever-popular Disneyworld, amazing Universal Studios Orlando, thrilling Sea World, fun sporting events, and entertaining concerts that will surely occupy people when they aren't working. Keeping the group together and making sure that they get back to their hotels at a reasonable time is key to a successful corporate event. For this reason, many companies coordinate outings for their attendees and provide motor coach transportation for them to and from the excursions. Luxury Transportation Group USA offers mini bus and motor coach limo services in Orlando for corporate excursions.
Corporate Limo Orlando
It is the responsibility of the corporation to get their employees to and from the Orlando International Airport and their hotels. It would be unprofessional and inappropriate to expect them to wait around and ride on the shuttle buses that are provided by some of the hotels. These shuttle buses are complimentary with the room, but they are constantly in use so they are only cleaned at the end of the day. This means there will be empty bottles, cans, wrappers and the like. There could also be a crying child or two that your attendees will have to listen to all the way to the hotel. That's not good. Luxury Transportation Group USA provides quality shuttle services for corporate events in Orlando.
Convention Transportation Orlando
Of course, the company will need to provide complete transportation services from the hotel to the convention venue for all of the attendees. While some companies opt to pay for rental cars for each attendee, that doesn't always make sense financially. The cost for rental cars can be quite high, even with corporate rates, and there is no assurance that the employee will actually get to the venue on time. It's better to consider using a company for motor coach or mini bus transportation services. Luxury Transportation Group USA offer a host of fleet vehicles for convention transportation in Orlando.
Corporate Events Orlando Limousines
Luxury Transportation Group USA offers a variety of executive transportation services in Orlando, Tampa, and Miami. With professional drivers and a versatile fleet, they can accommodate all of your needs. Call 407-476-0429 to reserve Orlando limousines for corporate events.