Fort Lauderdale Airport Limo Rentals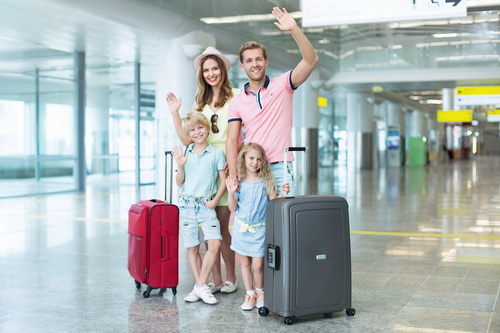 Almost one hundred million visitors flock to The Sunshine State each and every year to enjoy the wonderful things year-round residents experience every day of their lives. It's a whole different world down here, and visitors love it! It's no wonder, there is so much to offer that even the most reserved person would quickly be drawn to one activity or another event. The biggest problem with visiting the area is the traffic. Because it's so popular for vacationers, people are completely confused as to which lane they need to be in, and where they need to turn. Driving can not only be a nightmare, but dangerous as well. With people slamming on their brakes to make a quick turn, or switching lanes without using their directional, or even looking in their mirrors, accidents are the norm. It's best to hire a transportation company to get you to and from the airport. This will alleviate the stress of driving, and ensure that your trip starts off without issues. That will be a big deal, once you see how people drive in the area. Luxury Transportation Group USA offers luxury limo services for airport transportation in South Florida.
Airport Transportation Services for Groups
Groups that fly into the area together should also be able to get to and from the airport together. Let's face it! Each person renting a car would be a waste of money, considering everyone will have the same itinerary for the holiday vacation. Utilizing the services of a company for group transportation would be the cost-effective thing to do. A car service will save everyone time, money, and aggravation, so it makes perfect sense to hire such a company. Nobody wants to be stressed out on vacation. Luxury Transportation Group USA has a large fleet of luxury vehicles, and can accommodate groups of all sizes.
Family Airport to Hotel Limousine Service
While there are a few hotels that offer free airport to hotel shuttle services, many families decide that it's not the best option for them. Oftentimes, the shuttle buses are full, and guests will need to wait for the bus to drop boarded guests off, and come back to get them. If you've ever stood in an airport with a couple of cranky kids, you know what we mean. By hiring a car service, you will quickly be picked up and taken to your hotel without waiting for anything but your luggage. Luxury Transportation Group USA provides swift airport to hotel services for families.
Fort Lauderdale Airport Transportation Services
Luxury Transportation Group USA is the premiere provider of car service throughout Florida. They also provide corporate party transportation, restaurants transportation services and seaport transportation services. Call 407-476-0429 to learn about airport limo rentals in Fort Lauderdale, Tampa, Orlando, and Miami.