Fort Lauderdale Airport Transportation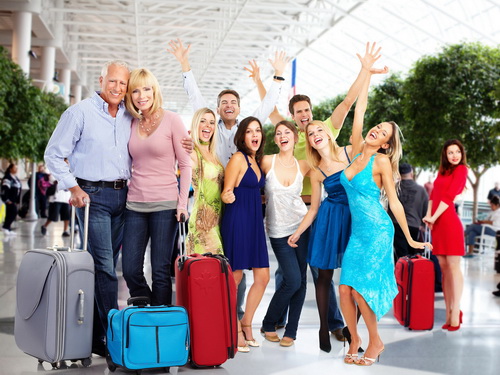 It seems that more and more people are realizing that the South Florida area is a beautiful place to spend their vacations. It's a great place for singles, families with children, and even retirees to spend some wonderful holiday time. Regardless of your status, there is no doubt that you will find the local beaches to be wondrous, picturesque, and a lovely and relaxing way to enjoy some fun in the sun on the soft, sand with the water of the Atlantic Ocean lapping at the shore. The younger, single set will also enjoy the plethora of bars and nightclubs. Families will surely enjoy the watersports and National Parks in the area. The older set will undoubtedly enjoy all that the area has to offer, including museums, concerts, and boutique shopping. No one can be disappointed, unless they make the awful decision to drive themselves to and from the airport. That drive is enough to drive a person crazy and cause the beginning of the vacation to get off to a very stressful start. Many people opt to get rental cars and live to regret it because of the confusing roads, and other vacationers driving in areas they do not know. It's better to hire a car service. Luxury Transportation Group USA offers airport to hotel and vice versa services for those vacationing.
Airport to Hotel Transportation Services in Fort Lauderdale
There is one thing that you can count on while vacationing in South Florida, and that is traffic. Trying to get to or from the Fort Lauderdale Hollywood International Airport can be downright brutal. Cars that are in the wrong lane will speed by, and suddenly cut you off. It's best to leave the airport trip to the professionals who deal with this daily. Luxury Transportation Group USA provides professional drivers for their hotel transportation services.
Cruise Ship and Airport Luxury Transportation Fleet
Many people need to fly into Fort Lauderdale to get to their ports of call, and begin their cruise ship vacations. Renting a car would be a waste of money, as it would be racking up fees in a parking lot for no reason. Some people opt to use Uber or Lyft but considering the horrible stories that have been in the news lately, it's probably not the best choice. You're better off with a licensed and insured limo service. Luxury Transportation Group USA will ensure that you get from the airport to the port of call without issue.
Fort Lauderdale Roundtrip Airport Car Service
Luxury Transportation Group USA is the premiere provider for executive transportation, nightlife limo services, and airport transportation in Fort Lauderdale, Orlando, Tampa and Miami. Their professional drivers and luxury fleet of vehicles will get you to your destination safely and in style. Call 407-476-0429 to reserve your luxury transportation today.