West Palm Beach Airport Transportation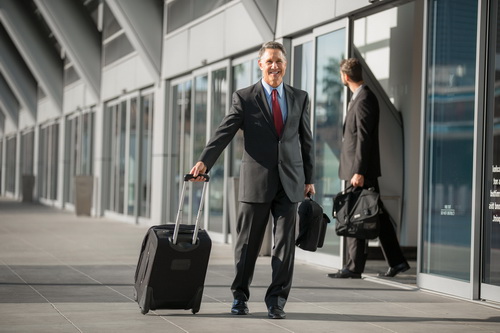 The mere idea of vacationing in West Palm Beach is a dream of many, many people from all over the world. The beaches alone are enough to make people of all walks of life to visit, but there is so much more to do in South Florida. For the outdoorsmen and outdoorswomen, the fishing is out of this world, and there are plenty of things to see on airboat rides through the Everglades, and ocean boat rides to see dolphins and other creatures. Of course, there are watersports galore that will leave you breathless. Should it rain, there are loads of museums, boutique shops, concerts and sporting events witch you can enjoy. It's a bit of paradise on earth. That is, except for the traffic. Getting to and from Palm Beach International Airport can be stressful enough to make you want to turn around and head home. That stress can be avoided by hiring a limo service to deal with the problematic drivers on the road. Luxury Transportation Group USA offers the finest fleet of vehicles for airport transport services throughout South Florida.
Airport to Hotel Transportation Services in Palm Beach
Many people who are visiting the area opt to rent vehicles from one of the car rental companies located inside of the airport. That can be an advantageous thing for those who are familiar with the area and roadways however; it can be disastrous for those who haven't a clue to the craziness that occurs on the local roads. Others choose to enlist the services of Uber or Lyft. Some people find this to be great, but there are those who have had horrific experiences at the hands of such drivers. It's best to use the services of a licensed and insured company. Luxury Transportation Group USA offers completely professional drivers for all of their transportation services.
Airport to Seaport Car Service in West Palm Beach
Considering the cost of cruise ship vacations has become more and more affordable over the past decade, it's become popular to fly into South Florida to get to the port of call. Renting a car would be futile, as you would need to pay high fees for parking and rental car fees while you're on the water. It's a much better idea to use a limo service for the trip. Luxury Transportation Group USA offers complete seaport limo services.
Palm Beach County Transportation Service
Luxury Transportation Group USA is the premiere provider of seaport limo services, hotel car services, and airport transportation in West Palm Beach, Orlando, Tampa, and Miami. The professional drivers will ensure your safe arrival at your desired destination. Call 407-476-0429 to reserve your luxury transportation in South Florida.