Wedding Limousines in Tampa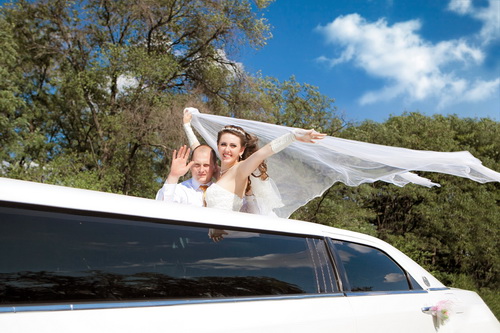 There are few things that could be more exciting than becoming engaged, and making the plans for the happiest day of your life, your wedding day! So many things need to be pondered that it's enough to make you feel like you're going crazy, but crazy in a good sense. There's a plethora of things that need to be decided, and the list always seems to keep getting bigger and bigger. Oftentimes, this can stress the soon to be bride, as she'll feel like she just won't get everything accomplished in time for the big day. Every bride feels the same way, so you certainly are not alone in the struggle. Once you've selected and booked the venue for your nuptials, you should seriously think about the kind of transportation you will use to get there, as well as to the venue for the reception. Limousines and party buses are great options for wedding however; it is essential that you select the vehicle and reserve it early. You don't want to miss out on the limo of your dreams. Luxury Transportation Group USA offers a full fleet of top of the line limos for your special day.
Luxury Limos for Weddings
The bride and groom must decide early on, how many people they are planning to have in the bridal party. This comes down to the maid or matron of honor, best man, bridesmaids, groomsmen, flower girl and ring bearer. You'll need to decide what type of transportation they will use. Some people have them go in the groomsmen's cars, others find it beneficial to contract with a transportation company for luxury cars. Since it's a once in a lifetime event, springing for high end transportation services is always nice. Let's face it! They are spending a ton of money on the attire that was chosen, and the parties they need to throw on your behalves, as well as the gifts. It makes sense to make sure they have quality vehicles in which to arrive. Luxury Transportation Group USA provides professional drivers for wedding limos in Hillsborough County.
Wedding Guest Transportation Services
Many brides and grooms invite guests that are from out of town, or even out of state. Guests who go to the expense of flying into the area to attend the wedding should always be provided with transportation to the venues. It's the right thing to do for your guests. Depending upon the number of people, you could opt for a small party bus or even a large coach. Luxury Transportation Group USA offers a complete line of vehicles that will accommodate any number of guests.
Wedding Limos and Coaches
Luxury Transportation Group USA is the leading provider for wedding party limousines in Tampa, Orlando and Miami. Their beautiful limos and coaches will surely wow all of your guests. Call 407-476-0429 to reserve the limo of your dreams for your special day.