Fort Lauderdale
Transportation Services for Personal Events in Fort Lauderdale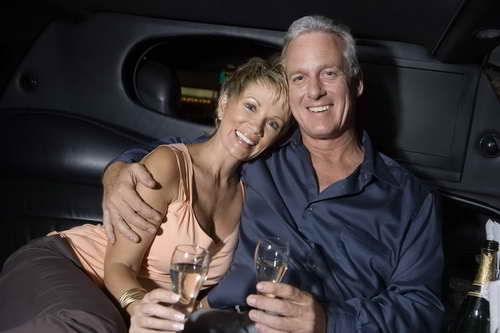 There are many things that people who reside in Broward County enjoy doing. The area provides so many options but, in the evening, many of the residents like to kick up their heels, have a few drinks, and party. This is especially true if there's a special occasion, like a huge birthday celebration. Birthdays are meant to be celebrated. It's the one day that rolls around each and every year when the birthday girl or guy should be treated to a fun evening out. People spend so much time working to pay bills, struggling to advance their careers, and even juggling to find a balance between work and homelife. Those with children need to deal with helping with homework, schedules with sporting events, scout meetings, and music lessons which only adds to the stress of everyday life. Letting loose and enjoying yourself with adult friends is a great way to spend a birthday. With that being said, you should consider hiring transportation services. After a few drinks, it's certainly not safe to drive. Even designated drivers occasionally can't resist the temptation of having a drink or two. Luxury Transportation Group USA provides quality party transportation for birthday celebrations in South Florida.
Celebration Transportation Services in Broward County
One of the most memorable days of one's life is the day that a parent's first child is born. There isn't a day that could come close to the sheer joy and happiness felt when that little bundle of joy is bundled up and resting peacefully in your arms. These moments should be celebrated in an equally memorable way. There's no better way than to have baby's first car ride to be riding in style with a luxury car. One of the benefits of this is that both Mom and Dad can pay close attention to their new baby, without having to worry about the roads. Luxury Transportation Group USA is experienced to providing transportation services for baby's first car ride home.
Transportation Services for Quinceaneras
Another special moment is a person's life is the celebration of her quinceanera. This is a generally a huge party to celebrate the coming of age of a girl of Hispanic descent. There's food and music and dancing, and usually a special presentation by the quinceanera and her friends. The celebration is wedding-like by all standards. Luxury Transportation Group USA offers luxury coaches for quinceaneras and their special guests.
Party Transportation Services in Fort Lauderdale
Luxury Transportation Group USA is a full-service transportation company providing a fleet of vehicles for services in Broward County. They offer airport transportation, wedding transportation, and party buses in Orlando, Tampa, and Miami. Call 407-476-0429 to discuss transportation services in Fort Lauderdale.