Tampa
Tampa Corporate Transportation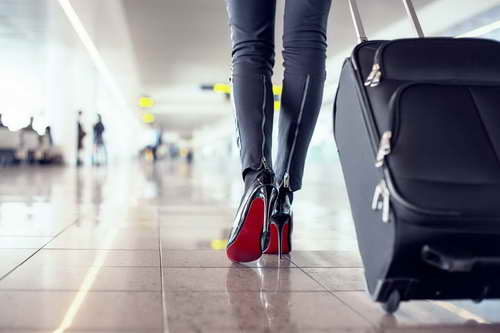 There are many large companies and corporations that have their home bases in Hillsborough County. It makes perfect sense. The weather is beautiful. There's no snow. The opportunity to partake in the plentiful watersports is popular, and the beaches are close enough to enjoy on days off. The area also affords corporate employees the options of living in apartment complexes, condo units, suburban single-story homes, and even larger properties and acreages in the area. This provides for the flexibility of making all the employees happy. The area also makes for a wonderful place to hold large corporate meetings, considering the number of hotels and conference centers available. Besides, there isn't a manager or other team member that would be upset about having to travel to Florida for a meeting. Surely there would be a bit of groaning if the meeting were to be held in Buffalo, New York! The only foreseeable problem is transporting the executives. They'll need to get to and from the airport, as well as to all the meetings. The company will need to hire a professional limo company to get them to where they need to be. Luxury Transportation Group USA provides luxury transportation for executives attending corporate meetings.
Corporate Workshop Transportation Services
Companies from all over the USA have destination workshops for their upper echelon employees. Most of these workshops are meet and greets and have brainstorming techniques and discussions about the goals for the company during the coming quarter. Workshops can prove to be quite productive; however, sometimes attendees get caught up in the amenities of the area and arrive late for required events. That's not a good thing. Hiring a company to provide the transportation will help to prevent this problem. Luxury Transportation Group USA offers a large fleet of high-end vehicles to accommodate all your attendees.
Executive Awards Banquet Mini Buses
Because of the large number of banquet facilities in the area, plenty of corporate entities hold their annual awards ceremonies in the Tampa area. This is an event that nearly everyone is happy to attend. It helps that the event is in the beautiful Sunshine State. The company will require large group transportation services to transport the group to the venue. Luxury Transportation Group USA offers luxury motor coaches and top of the line mini buses for executive customers.
Corporate Transportation Services in Hillsborough County
Luxury Transportation Group USA is the premiere provider of luxury transportation for company parties, and other special company events. They offer transportation services in Orlando, Tampa, and Miami. Call 407-476-0429 to discuss luxury transportation in Tampa.