Restaurant Limo Services in Tampa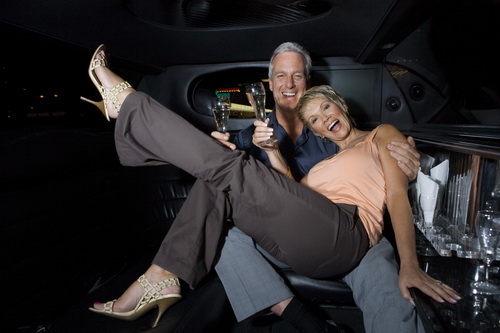 When people think of Florida, they generally think of relaxing sandy beaches, exciting water activities, thrilling theme parks, and incredible sporting events. They rarely consider the spectacular cafes, bistros, and five-star restaurants available to residents and visitors to "America's Next Greatest City". It doesn't matter how finicky the members of your group are, there will be something to please every single person. Finding a restaurant that's agreeable to all will never be an issue, the only problem is the lack of parking available to those patronizing the restaurants. Most eateries only have small parking lots which really puts the diners at a disadvantage. Many are forced to seek out spaces on the street, which are hard to come by. Others will need to find further away parking facilities, and walk a good distance to the restaurant. This can be a pain, especially for those who are not physically fit. It might be a wise choice to hire a transportation service to ensure that you get to the eatery in time for your reservation. Luxury Transportation Group USA offers restaurant limousine services that will having you riding in the lap of luxury for that special dinner.
Limousine Transportation for Dining Reservations
Oftentimes, it's just as difficult to get dinner reservations at a popular restaurant as it is getting there. The traffic in busy parts of Hillsborough County can pose an issue for those seeking to enjoy a nice meal at a fine dining establishment. The reservations are as highly coveted as the few and far between parking spaces. Many people choose to enlist the services of a transportation company to ensure they don't lose out on the dining experience. This is a wise decision. Luxury Transportation Group USA provides top of the line limos for fine dining excursions.
Fine Dining Limo Transportation Services
Restaurants in the area are usually busy. This is especially true when it comes to the most popular ones, but trying some of the newer bistros can pleasantly surprise you. These younger establishments often have less of a wait time, but also less of an area to park. When you plan to enjoy a meal and a few drinks, it's better to leave the driving to the professionals. Catching a DUI is not the best thing to happen after a nice dinner. Luxury Transportation Group USA will surely keep you and your group safe during your ride to and from the restaurant.
Limousine Services for Restaurants
Luxury Transportation Group USA is the leader in providing high end limousine transportation for restaurant goers in Tampa, Orlando and Miami. Their professional drivers and luxury limos will ensure that you have a safe and enjoyable ride. Call 407-476-0429 to make reservation for your dining transportation today.