Port Canaveral Limo Transportation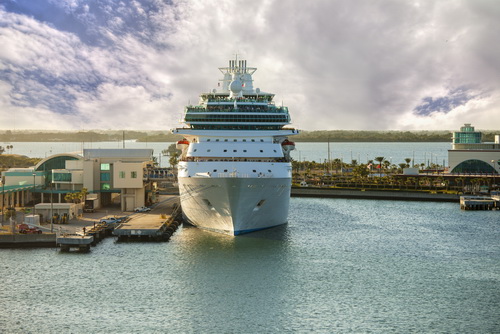 The space Coast of Florida is one of the up and coming cities for departures for many cruise ship lines. Considering that approximately 70 percent of all cruise ships departing from the United States leave from the State of Florida, it makes sense that cruises utilize as many ports of call as possible. The availability of numerous ports makes the prices of cruise ship vacations significantly more affordable for people who generally wouldn't be able to afford such a vacation. The only thing that will really put a hit on the budget is renting a car and having to pay for parking while you are cruising. It's amazing at the number of people who foolish do this, and waste their hard-earned money. Think about it! The car is simply being used to get from the airport to the seaport, so you are paying for a rental car that is not in use. You will also have to pay for parking the car in a parking garage while you are gone. Spending that money is like putting a match to it, and watch it burn. It's more cost-effective to hire a company for limo transportation. Luxury Transportation Group USA offers complete limousine services for cruise ship ports of call.
Limousines for Cruise Ship Vacations
While there is a big expense to parking a car for a period of time while the people are going off on an amazing cruise ship vacation, the bigger problem can be damages to the vehicle once they arrive back at port. People can easily back into a vehicle in the long-term lot and drive away. No one will know it was them, and relatively few are honest enough people to be responsible and report it. Unfortunately, the renter will be responsible for repairing any damage. It's safer to use a transportation service. It will save you the hassle of potential damage. Luxury Transportation Group USA provides safe limos for those taking vacations on cruise ships.
Cruise Transportation Services for Families
Families with children face an added concern when heading off to a cruise holiday. Kids need a lot more things to be brought with them for vacations. Toys, strollers, formula, and diaper bags are essentials to make the trip a feasible one. Carrying all of the extra necessities can put a damper on the start to the cruise. It's easier to use door to door transportation services, which will eliminate the lugging of all of the extra items. Luxury Transportation Group USA offers family friendly limousine services for cruise ship ports.
Limos for Cruise Vacations
Luxury Transportation Group USA offers the highest quality of cruise vacation limousines Port Canaveral, Miami and Tampa have to offer. Their drivers are professionals who take your comfort and safety seriously. Call 407-476-0429 to reserve your limo today!