Port Canaveral Limo Services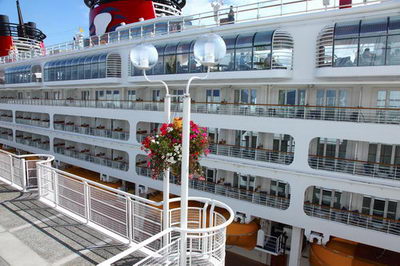 There are loads of wonderful and exciting things to do in Port Canaveral that it's enough to make your head spin. Once you add all of the great educational excursions, it will be hard to decide which adventure you should do first! The only downside to vacationing in Port Canaveral is dealing with the crazy traffic. Much of the traffic is caused by visitors, who simply have no idea where they are going. Visitors tend to change lanes quickly and dangerously because they're not sure where they need to be. Of course, there are those who stomp on the brake so they don't miss where they need to turn. It can be scary driving in the area so, many people use Port Canaveral limo services to get them around safely. Besides, taking a Port Canaveral limousine will have you traveling in style. Luxury Transportation Group USA offers knowledgeable and experienced drivers for all of their Port Canaveral transportation services.
Limousines in Port Canaveral
Many of the excursions on the Space Coast are right there in Port Canaveral. This truly makes for convenience however; trying to find parking can be enough to make you want to pull your hair out! This is especially true when it comes to all of the most popular sites. Walking a long way through a blisteringly hot parking lot is not most people's idea of fun. Getting overheated can be quite perilous for both, older people and young children. Using Port Canaveral limousines will eliminate that problem, and provide you with door to door transportation service for your excursions. A high end sedan or limousine will provide the comfort and safety needed for traversing the Space Coast. Luxury Transportation Group USA has a fleet of luxury vehicles that are suitable for a single passenger, as well as large or small groups.
Port Canaveral Shuttle Service
There are an awful lot of groups that travel to the Space Coast to experience all the great things it has to offer visitors. It's a pain to travel there in separate vehicles, and then hope to meet up at the desired destination. It's much wiser to use limo services that offer Port Canaveral shuttle services on the Space Coast. The knowledgeable drivers will be able to answer anything you need to know about this spectacular area. Luxury Transportation Group USA provides the highest quality minibuses for groups in need of shuttle service in Port Canaveral.
Complete Port Canaveral Transportation Services
Luxury Transportation Group USA is the premiere provider of limousine transportation services in Port Canaveral, as well as all over the Space Coast. The fleet of luxury transportation vehicles is second to none in the area. Call 407-476-0429 for all of your Port Canaveral transportation needs.