Port Canaveral Cruise Limo Services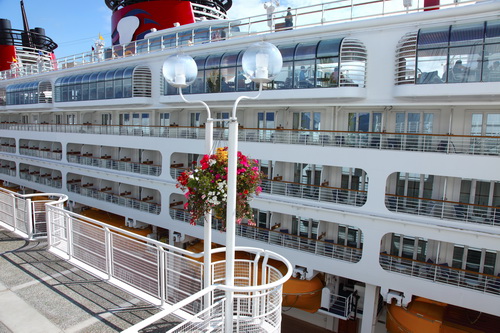 Cruise ship vacations have been becoming significantly more popular with vacationers over the past few decades. The cost to go on a cruise has gone down quite a bit, and with the addition of all-inclusive packages, it makes cruising much more affordable for the average family. The pricing these days is similar to that of taking a holiday in the next state over from where they live. For this reason, the appeal of a cruise to an exotic, tropical island is overwhelming. Nearly everybody dreams of vacationing in a faraway paradise relaxing with a cool drink in the sand, and watching the turquoise water lap at the shore. The anticipation of getting to the port of call will be flowing, until you realize that driving on the Space Coast can be an absolutely nerve-racking experience. This can lead to aggravation and a short temper, and nobody wants to start off a vacation feeling that way. It's easier to use a transportation service to get to and from the seaport. Luxury Transportation Group USA provides top quality seaport transportation at family friendly rates.
Seaport Limousines for Cruise Ships
There are some people who choose to rent a car when they arrive at the airport and drive it to their port of call. This is fine for some, but then they will need to deal with the parking garage and paying those high fees for storing the car. There's always the chance that the rental car gets damaged or even stolen while in the facility. That equates to higher insurance premiums for the renter, which is certainly not something anyone needs. It's actually more cost-effective to hire a limo company to get you to and from the seaport. Luxury Transportation Group USA offers cruise limos for local ports of call.
Limousine Services for Cruise Ports
In the best-case scenario, traveling with little ones can be quite the ordeal. When they are looking forward to a fantastic vacation, they can be very antsy. Of course, there are always all of the extra things that must be brought wherever the family goes. Items like diaper satchels, umbrella strollers, and backpacks of toys for the older children. All of these things will need to be carried from the car to the port. That can be troublesome. With an airport to seaport limo, you won't need to carry the luggage far. Luxury Transportation Group USA provides door to door service for cruise ship vacationers.
Limo Transportation for Space Coast Seaport
Luxury Transportation Group USA is the leading company for cruise ship limousines in Port Canaveral, Tampa and Miami. Their drivers are professionals and take their jobs seriously. Call 407-476-0429 to reserve your cruise ship transportation today.