Miami Seaport Limousines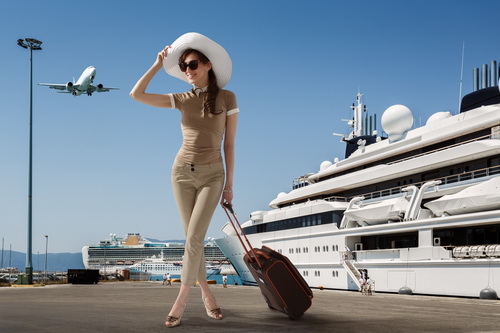 Cruise vacations have been becoming more and more popular over the past three decades or so. Years ago, cruise ship holidays were only affordable to people who were wealthy. All of this has changed. Many of the all-inclusive cruise packages end up being less expensive than taking a traditional vacation somewhere in the continental United States. In fact, even families with young children find cruising on the ocean to tropical destinations affordable and enjoyable. A lot of the lines even have special programs for kids, so their parents will be able to enjoy some of the adult oriented activities. Everyone will be able to enjoy the things that they enjoy, yet still spend some time together as a family on the vacation. There are no losers on such cruises. Of course, there is the issue of transportation to the port that must be addressed early. While some people opt to rent vehicles at the airport so they can get to the port, but that's unwise. The cost of the rental car and the parking garage fees are like throwing money out the window. It's better to hire a transportation service to get you to and from the destination. Luxury Transportation Group USA provides complete limo services for area ports of call.
Cruise Ship Transportation Services
Traveling with young children can be a bit problematic even on what would generally be perceived as an easy ride. There are car seats, strollers, diaper bags, and backpacks filled with toys. All of this is on top of the regular suitcases of clothing and essentials you will need on the vacation. Now, imagine having to lug all of that through a parking structure, down a busy street, and across a paved area just to get to the port! In many cases, it will take two or more trips. That arduous trek could simply be a bad dream, if you use a company for transportation. Luxury Transportation Group USA offers family friendly limousine transportation for cruise ship vacations.
Limos for Seaport Cruise Departures
Those that don't travel the roads of South Florida are generally confused when they try getting from the airport to the seaport. Considering the congestion, and erratic drivers on the roads, it can be downright dangerous. Sometimes, it's best to leaving the driving to professionals for the safety of your family. It's always better to be safe than sorry. Luxury Transportation Group USA provides high quality limos at affordable rates.
Professional Limousine Transportation
Luxury Transportation Group USA is the leading transportation company for limousine services in Miami, Tampa, and Orlando. Their professional drivers are experienced with airport to seaport shuttles. Call 407-476-0429 to reserve a limo for your cruise holiday today.