Miami Limo Rentals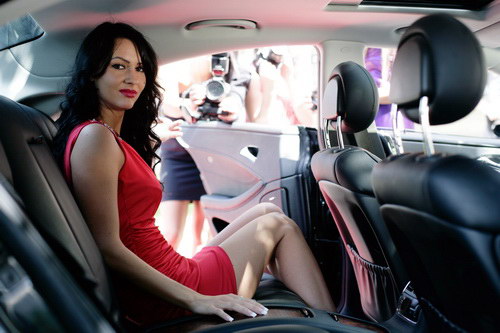 There are very few things in the entire world that are more exciting than going out on the town and experiencing the incredible nightlife that wonderful Miami has to offer. There is just so much to see and do in the area, and that certainly does not stop when the sun goes down. In fact, there are things to do all throughout the night that many people don't get back to their hotel rooms until the sun is starting to peak over the horizon. Many people like the fact that there is a significant chance that you will at the very least catch a glimpse of at least one celebrity, provided you go to the right hot spots. Unfortunately, many of the nightclubs have people lined up waiting to get inside. You will have a much greater chance of getting right in the door if you should up in a chauffeur driven limo. This will certainly make the person at the door think about letting you enter the establishment. Luxury Transportation Group USA offers high end limos in Miami.
Limo Service in Miami
The one thing that is always a major shock to visitors is that the roads are absolutely confusing, and the people in Miami drive like complete maniacs. They'll shoot across three lanes of traffic just to wake a turn without warning, and forget about the use of directional signals. Apparently, people no longer use them in Dade County. The roadways can be treacherous to navigate, and even with proper directions, they can be extremely dangerous because of the kooky drivers. It's better to use a company that provides luxury transportation in the area. This way you won't have to worry about getting lost on the roads, or dealing with the nuts on the road. Luxury Transportation Group USA provides top of the line limos in Miami.
Miami Limousine Company
Visitors to the Miami area never take into consideration that parking within the city limits can be almost impossible to find. This is especially true when it comes to the more popular spots, such as the restaurants, clubs, and boutiques frequented by celebrities. The celebrities arrive in luxury cars, it makes sense for you to hire a professional transport company, don a pair of sunglasses, and your best attire, and arrive at the establishment in style. Luxury Transportation Group USA offers professional and discreet drivers for all of their transportation services.
Quality Transportation Miami
Luxury Transportation Group USA offers top of the line, luxury vehicles for those in need of quality transportation assignments. They provide limos in Orlando, Tampa, Miami and Port Canaveral. Call 407-476-0429 to schedule a luxury limousine for all of your transportation needs in Miami.