Limo Services for Nightlife in Miami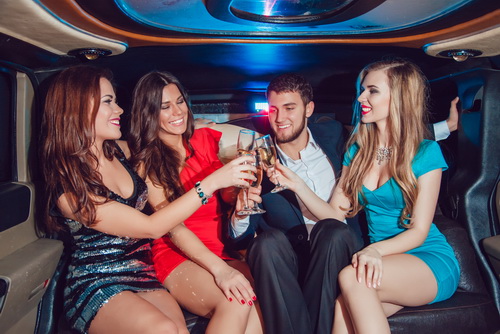 The nightlife in Miami is totally amazing, no matter what your age or tastes are, there is something that will tickle your fancy! Whether you are visiting or are a resident in Miami, there are times you want to fully enjoy the nightlife. The most optimum way to do that is with a limo service. Using Luxury Transportation Group will offer you the best time without worry about drinking or getting lost. Our drivers could even possibly know the hottest spots of your interest because of their experience in driving locally. No matter where you choose or what type of entertainment you enjoy, having a driver makes it even more exciting.
Downtown Miami Limo Services
Downtown Miami can get hectic no matter what time of day or night, it is a city that is always on the move. If you are visiting and do not know you way around or even if you live here but do not travel downtown often, having a limo service relieves all stress. Riding in luxury makes you feel like royalty and removes all stress of getting lost, traffic concerns and even the choice to have a drink or a few. Leaving the driving stress to someone else gives you peace of mind and any number of choices to have more fun!
Miami Nightlife Limo Services
Do you enjoy a nice dinner out without hassles of parking and traffic? Choosing a nightlife limo service in Miami is perfect for that. You get to relax with your company and not worry about traffic or parking. You can begin your special night with pre-dinner conversation and enjoy your evening's company longer by using a limo service. If you are not familiar with Miami nightlife it is even a better choice, you do not have to worry about navigating in a strange city at night, finding parking and then getting you and your company back to your destination.
Luxury Limo in Miami
Call Luxury Transportation Group at 407-476-0429 to learn more about Nightlife Limo Services in Miami. Nightlife in Miami is awesome, and should be experienced! Even if you are not going out at night Luxury Transportation Group also offers; luxury transportation services, corporate transportation services, airport transportation services, wedding transportation services, limo transportation services, theme parks transportation services and shuttle transportation throughout Orlando, Miami and Tampa.