Fort Lauderdale Transportation Services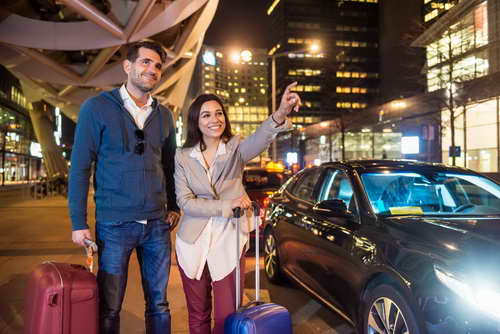 Once a couple becomes engaged to be married, it seems that the planning and decisions never seem to end. There's so many fine details that need to be addressed, and it's not all about the actual wedding day. Other plans, such as the engagement party, the bachelor and bachelorette parties, the bridal shower, and the rehearsal dinner must be made sooner rather than later. The longer you wait to make these important plans, the harder it will be to get the venues that you desire. Having all your ducks in a row as soon as possible will make the whole experience so much better, and less stressful leading up to the big day. The one thing that nearly everyone leaves until the last minute is the transportation for the bachelor and bachelorette parties. Let's face it! More often then not, there will be alcohol involved in these celebrations. It's wise to hire a limo service to ensure that everyone has a great time, and all arrive home safely. Luxury Transportation Group USA offers a large fleet of luxury vehicles for your choosing.
Airport to Hotel Transportation Services
Fort Lauderdale Hollywood International Airport is always a hustling and bustling place. Even in the off season when typical tourists and vacationers are scarce, it's still busy with businesspersons traveling for meetings, seminars, workshops and the like. This constant influx and outflux of travelers causes the roadways to and from the airport to be congested, and the roads inside of the airport can be crazy with people not knowing where they are going. It's so much easier to hire a company for airport transportation. Luxury Transportations Group USA provides high quality airport to hotel luxury car services in Broward County.
Luxury Wedding Transportation Services
As soon as you have the venues for your wedding ceremony and reception celebration under contract, you should find the perfect luxury vehicle to provide your transportation. It's best to do this early to ensure you get the perfect limousine for your big day. Of course, you'll also need to plan for vehicles to transport the entire bridal party as well. Luxury Transportation Group USA offers a variety of luxury cars, mini buses, and motor coaches to accommodate groups of all sizes.
Transportation Services in Broward County
Luxury Transportation Group USA is the premiere provider of luxury transportation for weddings, quinceaneras, bachelor parties, and other special occasions. They offer transportation services in Orlando, Tampa, and Miami. Call 407-476-0429 to discuss luxury transportation in Fort Lauderdale.