Downtown Orlando Dining Limo Services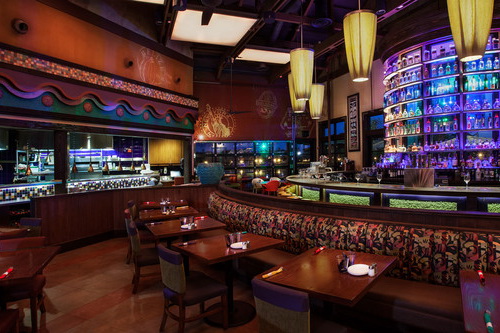 There are loads and loads of things to do in the Orlando and Kissimmee area of beautiful, sunny Florida. Of course, there is Disneyworld, Universal Studios Orlando, LEGOLAND, SeaWorld, and a few other smaller theme parks that people flock to in droves each and every year, but there's so much more. There are nightclubs for music lovers, shops filled with one of a kind treasures, bars with signature drinks, restaurants with fabulous, delectable fare, Naturally, there are mini gold courses to test your skill, haunted houses to test your nerves, and dinner theatres to finally help you relax. You simply can't walk to the venues, and driving can be a harrowing experience considering the traffic and crazy drivers. Driving the strip can be an absolute nightmare. Luxury Transportation Group USA offers top of the line vehicles and professional drivers for Downtown Orlando area.
Downtown Orlando Dining Limousines
Although you might want to handle your dining transportation, it is important that you seriously consider the lack of parking for the smaller venues in the area. Smaller shops, boutiques and restaurants simply don't have the space to accommodate parking for all of their patrons. This is why many people enlist the services of a professional car service. It just makes like a whole lot easier. Luxury Transportation Group USA provides complete car service throughout the Orlando and Kissimmee area.
Downtown Orlando Restaurants Car Service
There are more bars and places to purchase alcoholic beverages on the International Drive strip than you could shake a stick at. People are on vacation and they do tend to have a few more drinks than they normally would when they are at home. There's no shame in that, so long as they don't drive. To be on the safe side, you should hire a company for transportation in the Orlando downtown area. The police don't take kindly to impaired driving in the State of Florida, even if you're on vacation. The professionals at Luxury Transportation Group USA will ensure that you get to and from your destinations safely.
Downtown Orlando Transportation Services
Luxury Transportation Group USA is the premiere provider of limo services for restaurants in downtown Orlando. Their professional drivers are courteous and take their job seriously. Call 407-476-0429 to reserve a luxury vehicle and experienced driver for all of your car service needs.