Corporate Minibus Services in Miami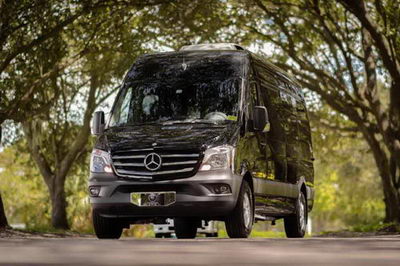 Miami can be considered a Mecca for many national and international corporations. The weather is generally gorgeous, the beaches pristine, the water sparkling and the energy so high that it will keep your executive attendees upbeat and networking, even in their down time. Depending upon your selection of hotels and after hours events, they very well might meet some movers and shakers that can help your company to grow. The only trouble with having major events in Miami is getting everyone to the venues at the same time. Miami traffic can be brutal and the roads are a bit more than confusing for most visitors. Honestly, the roads can truly leave a person baffled and eventually, lost in Miami-Dade County. Corporate minibus services can surely make transportation for the attendees much easier. Luxury Transportation Group USA offers the finest transportation services in Miami and the surrounding communities.
Miami Corporate Minibus Transportation
One of the problems that large companies have when they are sponsoring corporate events is the fact that many people show up late for the meetings. This is certainly counterproductive for the attendees. The other issue is that people tend to slip away well before the meetings or programs end. Again, this is counterproductive and in all honesty, it wastes money. Paying for employees who may or may not show up for the events is financially irresponsible for any company. Corporate minibus services in Miami would do the trick to ensure all of the executives get to the meetings on time, all the time. LTG Miami is the "go to" corporate minibus transportation services in Miami.
Corporate Transportation Service for Miami
Many companies provide their attendees with activities that the sponsor for when they aren't doing "company based" events. Whether the company's guests are going to attend a Miami Dolphins football game, or just go to a specific restaurant for a company dinner, a corporate minibus transportation services company can certainly make things run more smoothly. With a professional corporate minibus services company, the corporation can rest assured that all of their employees will get to the off duty events on time and get back to their hotels safely, even if they've had a few alcoholic beverages to drink. The professional drivers at Luxury Transportation Group USA provide all types of transportations services for corporate clients in Miami and the nearby cities.
Miami Corporate Transportation Services
LTG Miami offers complete corporate transportation services in Miami. Whether your company needs corporate transportation services for one executive or many of them, Luxury Transportation Group USA is available to help. Be sure to reserve your corporate minibus transportation early to ensure your executives comfort for their trip to sunny Miami Florida.