Airport Transportation Services in Miami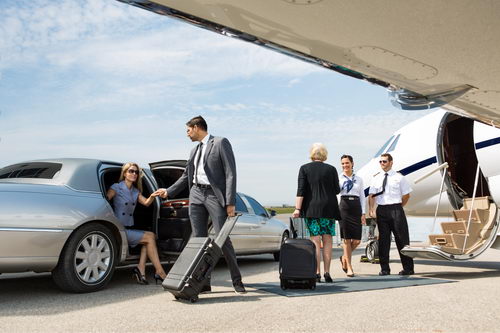 There are loads of airport limo services in Miami however; very few of them actually offer high end and complete luxury transportation services. In all honesty, there are some limousine companies that simply purchase the vehicles that are too old for the true luxury transportation services to offer to their clients. People visiting Miami should expect incredible luxury vehicles from the company providing airport transportation services in Miami. When you reserve your transportation services for airports in Miami with Luxury Transportation Group, you will receive the service in the Miami area.
Orlando Luxury Transportation Services for Airports
The airports and FBOs in and around Orlando, Florida are jam packed with people every single day of the year! This is understandable as it is the most visited city in the United States, with nearly 60 million visitors annually. Getting from the airport to your vacation hotel can be brutal, as the roads are always congested. Add the congestion to the many drivers who are not familiar with the roads and it could be a recipe for disaster.
Keeping your family safe when traveling through Orlando should be your top priority. The professional drivers at Luxury Transportation Group have thorough knowledge of the area, and will ensure the safety of your family when you reserve luxury transportation services for airports in Orlando.
Luxury Airport Transportation Service in New York City
While many people visiting NYC hire taxis or get rental cars to travel from the airports or FBOs to their hotels or apartments, it's so much easier to hire luxury limo services for airport transportation in New York City. The airports and FBOs that serve the area generally give preferential treatment to professional transportation services in New York. Taxis do have a taxi stand area in which they must wait to catch fares however; luxury transportation services get right to the front of departure and arrival to drop off or pick up their clients. This makes getting out of the airport and to your hotel or home go much faster. Let's face it! Nobody wants to spend their time waiting around the airport for a ride. Luxury Transportation Group provides clients with the highest level of luxury for airport transportation services in New York.
Complete Luxury Limo Services for Airports
Luxury Transportation Group is the premiere provider of complete luxury airports transportation and FBOs in New York, Orlando and Miami. With professional limousine drivers and discreet transportation services, your privacy and comfort are of the utmost importance. Of course, Luxury Transportation Group offers a fleet of luxury vehicles that will suit all of your needs. Call 407-476-0429 for all of your transportation services needs in Miami, Orlando and New York.