Cruise Port Limo Services in Port Canaveral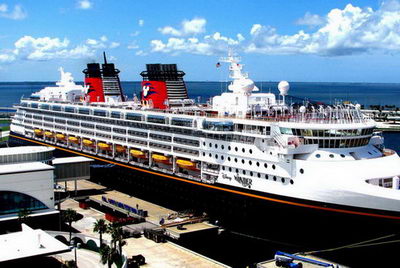 Many people fly into the beautiful Sunshine State simply because the cruise the booked leaves out of the area's many ports. For the most part, people will arrive a few days before the cruise departs, and stay a few days after they disembark. They opt to do this so they can get a little more vacation time, and see the wonderful things that Florida has to offer guests. You could spend your entire life in the state and never get to see everything that this amazing place has to do and experience. The only problem with cruising on the Atlantic or Caribbean is getting to and from the port. It's better to use cruise port limo services in Port Canaveral than drive because parking near the ports can be nearly impossible to find. More than likely, you'd have to pay to park in the long term spot at the lot and walk to the port. That would include carrying all of your bags with you. You should definitely use a cruise port limo services company for transportation. Luxury Transportation Group USA offers luxury cruise port limo services in Port Canaveral.
Port Canaveral Transportation Services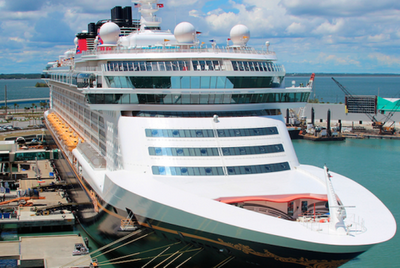 Florida's Space Coast is a wondrous place that visitors far and near take the time to visit while on their vacations. It's such a beautiful area with tons and tons of things to do for visitors of all ages. From Kennedy Space Center and the Exploration Tower, to beachside helicopter tours and dolphin and whale watching cruises, every visitor can find something that will be fun and entertaining for them. Getting from one excursion to the next one can be quite scary, and stressful for those who are not familiar with the area. Too many people pay closer attention to their GPSs, and not enough to the road which causes plenty of accidents that could have been easily avoided. It's smarter to use Port Canaveral transportation services. This will help to ensure the safety of your family or friends. Luxury Transportation Group USA offers complete Port Canaveral limo services throughout Florida's Space Coast.
Port Canaveral Shuttle Services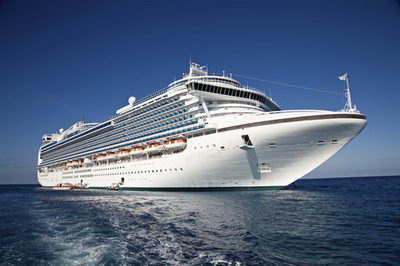 The Space Coast of Florida is a hustling and bustling area in which many people live, and many more others come to visit for their vacations. It's no wonder they do; there are loads of awesome things to do and experience. From incredible cruise tours to beachside helicopter rides and the Kennedy Space Center, the Space Coast has something for everyone, no matter what their age is. Since this area is always flooded with people and cars, driving can be a brutal nightmare. People weave in and out of traffic, and only a few think to use their directional. Many visitors opt for hiring companies providing Port Canaveral shuttle service for their groups transportation needs. It's so much better having a professional limo services driver maneuver through the Space Coast, than have to fight through the traffic on your own. Luxury Transportation Group USA offers complete Port Canaveral shuttle service anywhere in the Space Coast.
Port Canaveral Limo Services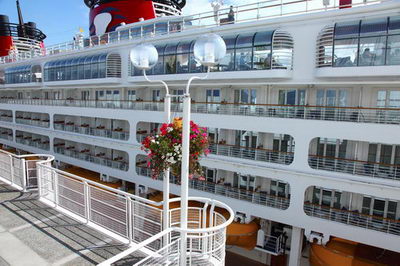 There are loads of wonderful and exciting things to do in Port Canaveral that it's enough to make your head spin. Once you add all of the great educational excursions, it will be hard to decide which adventure you should do first! The only downside to vacationing in Port Canaveral is dealing with the crazy traffic. Much of the traffic is caused by visitors, who simply have no idea where they are going. Visitors tend to change lanes quickly and dangerously because they're not sure where they need to be. Of course, there are those who stomp on the brake so they don't miss where they need to turn. It can be scary driving in the area so, many people use Port Canaveral limo services to get them around safely. Besides, taking a Port Canaveral limousine will have you traveling in style. Luxury Transportation Group USA offers knowledgeable and experienced drivers for all of their Port Canaveral transportation services.
Port Canaveral Orlando Transportation Services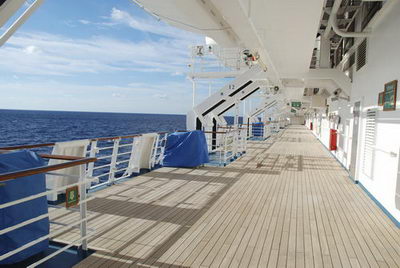 There are a lot of people who visit the Sunshine State and want to see as much that Florida has to offer in a single vacation. The truth of the matter is that even those living in the paradise can't manage to take advantage of all the sites and attractions and excursions available to them. There simply isn't enough time in the world to do that; however awesome it would be. The first place that the vast majority of visitors go to is Orlando. It make sense as they have so many popular attractions, such as Disneyworld, Universal Studios with the new Harry Potter World, and Sea World. That's only mentioning a few things as there are plenty of more things to do. Renting a car and driving in the madhouse of traffic can prove to be draining, especially if you plan to visit Florida's Space Coast too. Hiring a company for Port Canaveral Orlando transportation services will surely make your visit more relaxing. Luxury Transportation Group USA offers professional Port Canaveral Orlando limo services for individuals, small groups, and large groups.
Seaport Transportation Services in Miami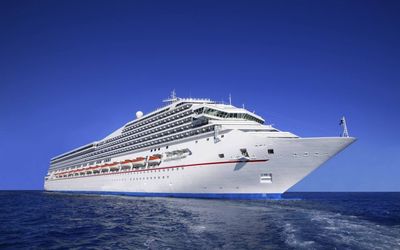 There are loads and loads of cruise ships that come in and out of the ports in and around the Miami area. In all reality, the price of vacations on cruise ships has gone down over the past couple of years making it affordable for almost everyone. The only real downside of a cruise vacation out of Miami, Florida is the fact that short term and long term parking can be a pain. It can also be pretty expensive. Besides, leaving your personal vehicle parked in a parking garage while you're on vacation could prove to be dangerous. It could be damaged, vandalized or even stolen. It's safer and less stressful to hire seaport transportation services in Miami when you are going off cruising. It also means that you'll be dropped off and picked up as close to the ship as allowable by the cruise line. Luxury Transportation Group offers top of the line seaport transportation services in Miami and the surrounding areas.
Orlando Luxury Transportation Services for Seaports
Many people who vacation in Orlando combine their holiday with a wonderful cruise out of nearby seaports. In fact, Walt Disney World offers a combination of a resort vacation and a cruise holiday as well. Universal Studios also offers packages with the same combination.