Port Canaveral Limo Transportation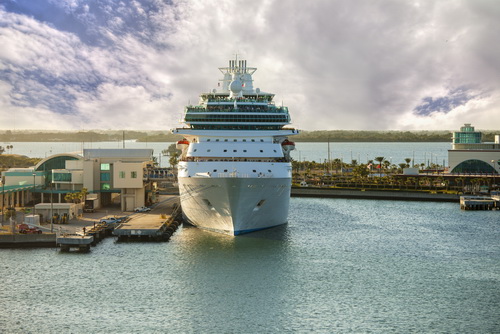 The space Coast of Florida is one of the up and coming cities for departures for many cruise ship lines. Considering that approximately 70 percent of all cruise ships departing from the United States leave from the State of Florida, it makes sense that cruises utilize as many ports of call as possible. The availability of numerous ports makes the prices of cruise ship vacations significantly more affordable for people who generally wouldn't be able to afford such a vacation. The only thing that will really put a hit on the budget is renting a car and having to pay for parking while you are cruising. It's amazing at the number of people who foolish do this, and waste their hard-earned money. Think about it! The car is simply being used to get from the airport to the seaport, so you are paying for a rental car that is not in use. You will also have to pay for parking the car in a parking garage while you are gone. Spending that money is like putting a match to it, and watch it burn. It's more cost-effective to hire a company for limo transportation. Luxury Transportation Group USA offers complete limousine services for cruise ship ports of call.
Port Canaveral Cruise Limo Services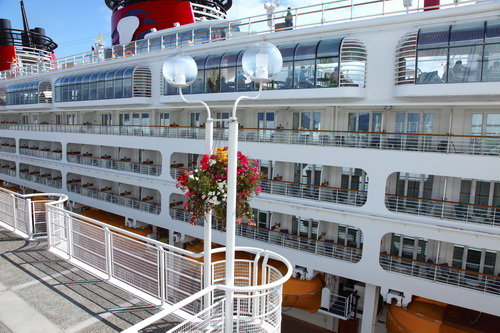 Cruise ship vacations have been becoming significantly more popular with vacationers over the past few decades. The cost to go on a cruise has gone down quite a bit, and with the addition of all-inclusive packages, it makes cruising much more affordable for the average family. The pricing these days is similar to that of taking a holiday in the next state over from where they live. For this reason, the appeal of a cruise to an exotic, tropical island is overwhelming. Nearly everybody dreams of vacationing in a faraway paradise relaxing with a cool drink in the sand, and watching the turquoise water lap at the shore. The anticipation of getting to the port of call will be flowing, until you realize that driving on the Space Coast can be an absolutely nerve-racking experience. This can lead to aggravation and a short temper, and nobody wants to start off a vacation feeling that way. It's easier to use a transportation service to get to and from the seaport. Luxury Transportation Group USA provides top quality seaport transportation at family friendly rates.
Port Canaveral Family Limo Trips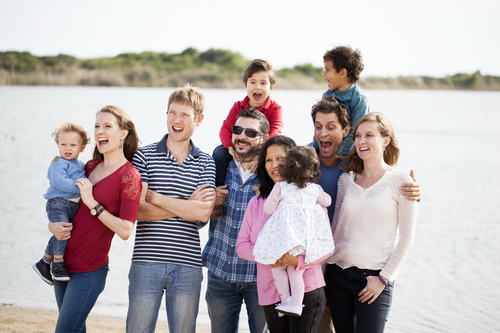 Port Canaveral can be an amazing place to visit with your family. There is a rich American history from NASA and the space program, to great dining and other attractions. Many people visit nearby amusement and adventure parks but totally miss Port Canaveral, it is a shame for families to miss this treasure of a town. Especially when you can take a family limo to Port Canaveral and not have to worry about traffic or getting lost on the tricky roads. A professional driver is the best option to have a great family day in Port Canaveral.
Port Canaveral Limousines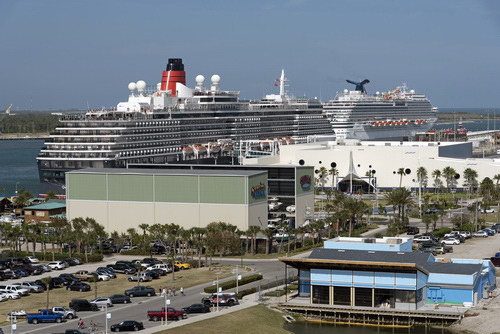 The Space Coast of this wonderful state of Florida offers a veritable smorgasbord of interesting, educational, and incredibly fun things to do. Visitors of all ages are stunned to learn about a wealth of things in the area, but especially all about the wonders of space and our universe. While the vast majority of people who decide to vacation here generally go to Orlando to see Disneyworld, and Universal Studios Orlando, many opt to finish their visits with a trip to Port Canaveral for some "out of this world" fun. Unfortunately, there is a major issue with traveling from Orlando to Port Canaveral. The roadways can be incredibly confusing and considering the drivers are mostly tourists trying to find their ways around, the traffic can be a bit on the dangerous side. It would be so much easier to use a company that handles complete transportation services for visitors to the Space Coast. Luxury Transportation Group USA offers professional limo services in Port Canaveral and the surrounding areas.
Orlando Airport to Port Canaveral Limo Services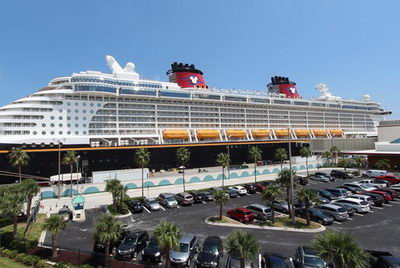 Believe it or not; there are sixty-six million people that flock to the wonderful city of Orlando each and every year. Of course, the vast majority of people flock to the area to experience the wonders of Walt Disney World, the excitement of Universal Studios, and the splashing fun of Sea World, just to name the top attractions. Many people also spend a part of their vacations on cruises through the islands in the Atlantic. This is a very cool thing to do however, getting from Orlando to the port of call can be an absolute nightmare. Of course, you can rent a car, but then you'll need to call a taxi or Uber to get you from the rental location to the seaport. Simply using a company for Orlando Airport to Port Canaveral limo services would make much more sense. It eliminates the hassle of finding your own way to this extremely popular area. Luxury Transportation Group USA offers top of the line luxury transportation for Orlando Airport to Port Canaveral limo services.
Disneyworld Port Canaveral Transportation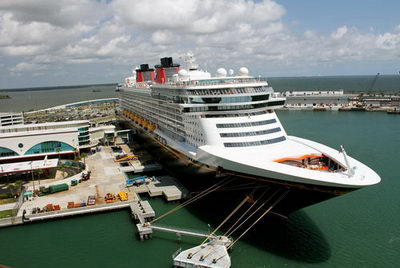 Disneyworld is one of the most popular places for people to vacation in all of the world. It's no wonder as it is nicknamed the happiest place on the planet. By the huge smiles and bounding laughter, it is obvious that it is just that, the happiest place on the planet. After all of the thrilling rides, amusing shows, and amazing tours, many visitors find that ending their vacation with a cruise to be quite relaxing and enjoyable. People plan far in advance for their holidays however; they often forget to plan in advance for Disneyworld Port Canaveral transportation. While it is possible to rent a vehicle and drive yourself and your family to the port of call, it can be more stressful and aggravating than it's worth. A professional driver from a Disneyworld Port Canaveral transportation company can ensure that your ride is enjoyable and free from stress. Luxury Transportation Group USA offers complete Disneyworld Port Canaveral transportation services, regardless of the number of people in your group.
Cruise Shuttle to Port Canaveral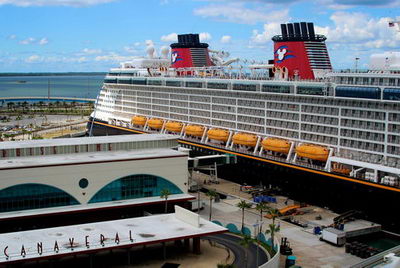 There are millions of people who flock to Florida each and every year to experience all that the glorious Sunshine State has to offer. From exciting theme parks and educational aquariums to incredible watersports and relaxing, sunny beaches, Florida has it all. Many people fly inti the state to catch their cruise ships that are destined for interesting places, with people of different cultures. While going on a cruise is a very cool thing, finding a place to park your car for the duration of your cruise vacation is not a very cool thing. Parking areas can be costly, and a dangerous place to store the family car. Think about it. People are inconsiderate and if they scratch your car accidentally, very few people are honest enough to leave a note. Rather than take your personal vehicle to the seaport, you should consider using a cruise shuttle to Port Canaveral. It will simply make the start of your vacation much netter. Luxury Transportation Group USA Port Canaveral Limo services to the ports of call in Port Canaveral.
Cruise Port Limo Services in Port Canaveral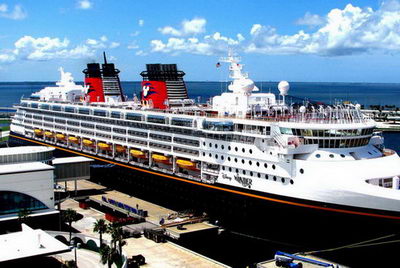 Many people fly into the beautiful Sunshine State simply because the cruise the booked leaves out of the area's many ports. For the most part, people will arrive a few days before the cruise departs, and stay a few days after they disembark. They opt to do this so they can get a little more vacation time, and see the wonderful things that Florida has to offer guests. You could spend your entire life in the state and never get to see everything that this amazing place has to do and experience. The only problem with cruising on the Atlantic or Caribbean is getting to and from the port. It's better to use cruise port limo services in Port Canaveral than drive because parking near the ports can be nearly impossible to find. More than likely, you'd have to pay to park in the long term spot at the lot and walk to the port. That would include carrying all of your bags with you. You should definitely use a cruise port limo services company for transportation. Luxury Transportation Group USA offers luxury cruise port limo services in Port Canaveral.
Port Canaveral Transportation Services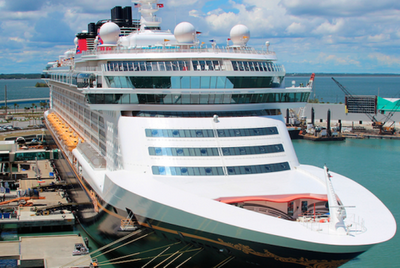 Florida's Space Coast is a wondrous place that visitors far and near take the time to visit while on their vacations. It's such a beautiful area with tons and tons of things to do for visitors of all ages. From Kennedy Space Center and the Exploration Tower, to beachside helicopter tours and dolphin and whale watching cruises, every visitor can find something that will be fun and entertaining for them. Getting from one excursion to the next one can be quite scary, and stressful for those who are not familiar with the area. Too many people pay closer attention to their GPSs, and not enough to the road which causes plenty of accidents that could have been easily avoided. It's smarter to use Port Canaveral transportation services. This will help to ensure the safety of your family or friends. Luxury Transportation Group USA offers complete Port Canaveral limo services throughout Florida's Space Coast.