Corporate Minibus Services in Miami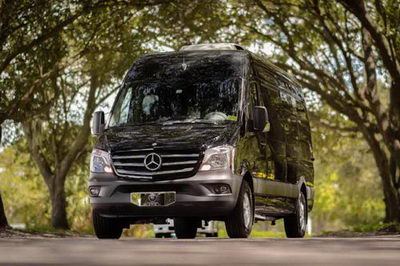 Miami can be considered a Mecca for many national and international corporations. The weather is generally gorgeous, the beaches pristine, the water sparkling and the energy so high that it will keep your executive attendees upbeat and networking, even in their down time. Depending upon your selection of hotels and after hours events, they very well might meet some movers and shakers that can help your company to grow. The only trouble with having major events in Miami is getting everyone to the venues at the same time. Miami traffic can be brutal and the roads are a bit more than confusing for most visitors. Honestly, the roads can truly leave a person baffled and eventually, lost in Miami-Dade County. Corporate minibus services can surely make transportation for the attendees much easier. Luxury Transportation Group USA offers the finest transportation services in Miami and the surrounding communities.
Miami Charter Transportation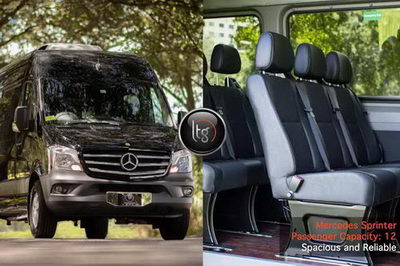 When large groups are planning to travel inside of Miami, it is important to consider hiring charter transportation services so everyone can get around the area. Trying to navigate through the streets of Miami can be absolutely mindboggling, confusing and stressful to each of the drivers. The roads are like a maze, and many people feel like lab rats trying to figure out how to get to the end to locate the piece of cheese. This is what navigating Miami seems like to out of town visitors. Let's face it. The roads can be confusing if you don't know where you are going. Sometimes, a GPS can help and other times, a GPS is a total waste. Enlisting the services of a corporate charter transportation company will make traversing the city of Miami a relaxed situation. LTG Miami will eliminate the stress of maneuvering through Miami for those attending corporate events in the hustling and bustling city of Miami.
Mini Coaches in Tampa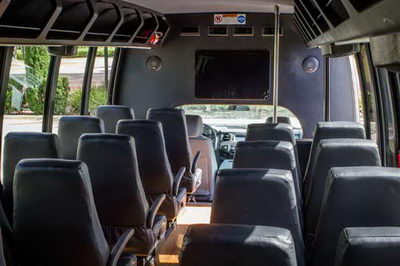 Sunny Tampa has a veritable smorgasbord of options when it comes to venues for corporate events. There are venues capable of handling a small number of attendees, and some that can accommodate thousands of attendees. For this reason, Tampa has become a Mecca for companies hosting corporate events. Besides, there are slews of things that the attendees can partake of when they are not busy with work related meetings and events. They can enjoy the sandy beaches and warm blue water, get active with water sports or fishing, or simply stroll through the art galleries or boutiques. Unfortunately with so much to do, the executives might be tempted to miss an event. By providing corporate mini coach transportation, they will certainly be at all events on time. Luxury Transportation Group USA offers the finest mini coach transportation for the hustling and bustling city of Tampa.
Mini Coaches in Orlando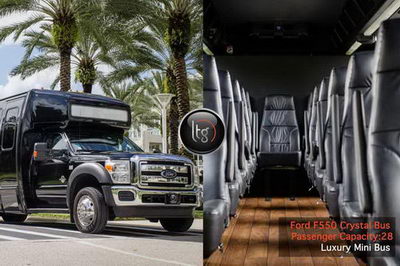 Orlando Florida is the most visited city in the United States. It has surpassed the number of visitors to New York City for the past several years. It makes perfect sense! Orlando has so much to offer tourists and corporate event attendees. Besides spectacular venues for company meetings and get-togethers, there are tons of things for the attendees to do in their spare time while visiting Orlando. There are great sporting events, such as Orlando Magic basketball games or the Solar Bears hockey games. Of course, the Atlanta Braves have their Spring Training in the area as well which can prove to be a fun experience. The theme parks are plentiful too. Everybody knows that Walt Disney World and Universal Studios are in Orlando however; it's only a hop, skip and a jump from Sea World and other cool theme parks. Many companies set up outings for the executives visiting the area, and hire mini coach transportation for them to get to and from the hotels to different sporting events or theme parks. Luxury Transportation Group USA provides the finest corporate mini coach transportation services Orlando has to offer.
Orlando Charter Transportation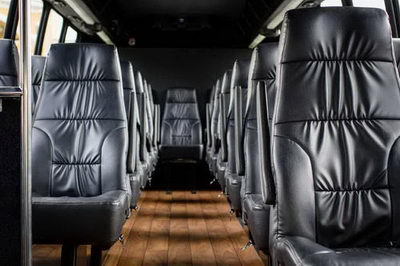 There is certainly nothing boring when it comes to a trip to sunny Orlando Florida. Unfortunately, this includes driving on the busy roads with all of the impatient people who want to get to where they are going as quickly as they can possibly get there. This, coupled with all of the visitors maneuvering through unfamiliar roadways is nothing more than a recipe for disaster. There are accidents galore, especially in downtown and the tourist areas near Walt Disney World and Universal Studios Orlando. A corporate charter transportation services company can help to keep your executives safe, and eliminate their needs to traverse the roads in Orlando. An executive involved in a devastating accident while attending a required corporate event in Orlando can result in major payouts for injuries, property damages and even worse. It's a much better decision to hire charter transportation in Orlando. Luxury Transportation Group USA is the most widely sought after transportation services company for corporate charter transportation services in Orlando.