Orlando Limousines for Corporate Events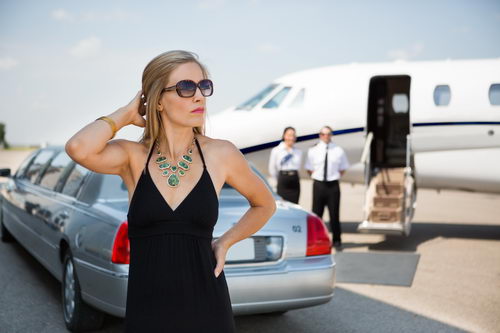 Sunny Orlando, Florida is one of the most popular places for large companies to host their corporate events. Every year, thousands of companies send hundreds of thousands of employees here so that they can attend large meetings, important conventions, and skill building workshops. Orlando is such a great city for such events because there are a wide variety of venues, more than sufficient hotels, and wonderfully fun things for attendees to partake in when they are not at company events. There's always the ever-popular Disneyworld, amazing Universal Studios Orlando, thrilling Sea World, fun sporting events, and entertaining concerts that will surely occupy people when they aren't working. Keeping the group together and making sure that they get back to their hotels at a reasonable time is key to a successful corporate event. For this reason, many companies coordinate outings for their attendees and provide motor coach transportation for them to and from the excursions. Luxury Transportation Group USA offers mini bus and motor coach limo services in Orlando for corporate excursions.
Corporate Limo Services in Miami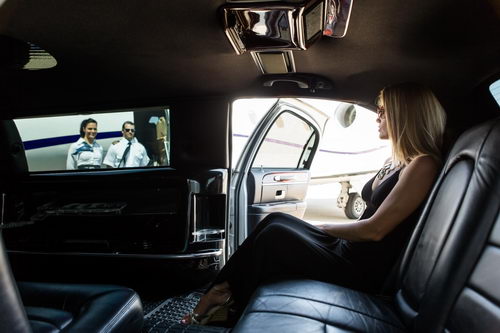 It's amazing the number of Fortune 500 companies that hold special conferences, meetings and retreats in Miami. Of course, the gorgeous weather, spectacular beaches, elite restaurants, and beautiful skyline might have a little bit to do with their city selection. Even during conventions, the attendees need to have a variety of activities to entertain themselves during their downtime. Miami is the perfect place for this. A host of contemporary venues for business functions are readily available in the area. The major obstacle companies have when having meeting in South Florida is ensuring that all of the attendees get to the venue at the right time. Leaving transportation up to the individual is a bad idea. It's wiser to arrange for corporate limo transportation, which will eliminate late people from strangling into the meeting. Besides, if people rented vehicles to get around the vast majority of them would be lost within the city. Luxury Transportation Group USA offers complete corporate limo services in Miami and the surrounding areas.
Orlando Executive Limousines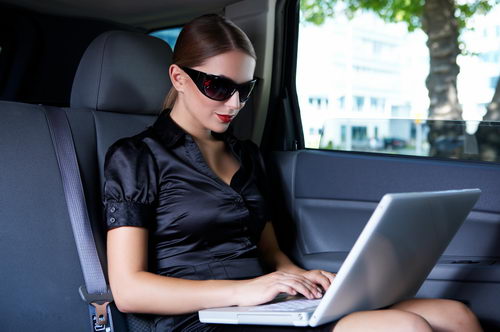 There are many, many large corporations that host important corporate events in sunny Orlando each and every year. It makes perfect sense, as fewer people will being all that they can do to get out of going to the convention or training session. There isn't a person in the world who would want to bail on a free trip to Orlando, Florida! Choosing this great city as host to company events is a wise choice, because the attendees will have plenty of things that they can do on their downtime. There's Disneyworld, Universal Orlando, sporting events and a host of concerts and other things that will keep them smiling. Many companies opt to schedule outings for their employees, which seems to work out quite well. This way people can hop on the motor coach and get to Disneyworld safely, and they will get picked up early enough to be well rested for the next day. Luxury Transportation Group USA provides luxury transportation in Orlando for corporate events.
Corporate Transportation in Miami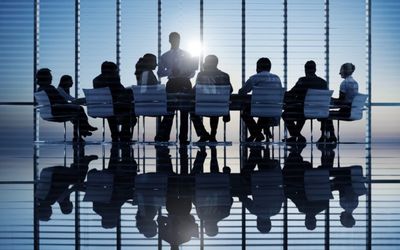 Miami is always a hustling place. With residents, commuters and visitors sharing the highways each day, things can be and are usually very hectic. Things become even more hectic and congested when there are major events in town, such as conventions, or corporate or holiday events. Having the appropriate luxury transportation for a company's corporate event is essential to the success of it. Think about it! When people are stuck waiting in taxis that are backed up in traffic or took the long way to get to the event venue can wreak havoc on a corporation's schedule. Getting a company's invitees to the venue on time is an important, so hiring luxury transportation services for corporate events in Miami makes perfect sense. The professional drivers at Luxury Transportation Group provides high end transportations services for corporate events.
New York Corporate Transportation Services
While there are loads of luxury limo services in New York offering transportation for visitors, not all companies are alike.