Miami Cruise Limo Transportation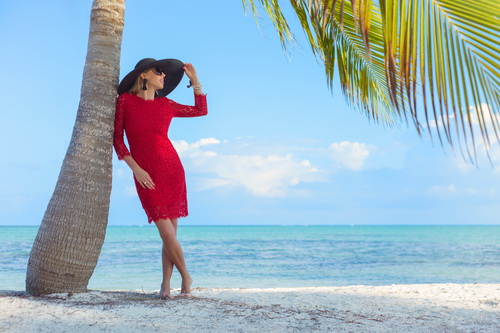 Many people tuck away a little extra money every week after payday to save up for a wonderful cruise vacation. Everyone works hard all year, so they can get away from work for a week or two, and enjoy time on a special getaway. This is also a good time to spend with the family, and enjoy spending time together. There's certainly not enough family time these days, considering how busy life is for both adults and children. A little downtime to relax and enjoy each other's company can work wonders on building the family bond. Unfortunately, the cruise vacation can easily get off on the wrong foot for those who plan to rent and vehicle and drive themselves to the seaport. Visitors to South Florida can easily become lost and confused on the highways. Driving in the city is nothing short of a nightmare. This aggravation can easily lead to short tempers and hurt feelings. Worse, you could miss the departure time, which isn't a rarity. A limousine company will be able to get you from the airport and to the port of call on time, and without stress. Luxury Transportation Group USA provides quality limo services with rates that are affordable for a family.
Limousine Services for Cruise Ship Vacations
One of the things that many people fail to consider when planning their cruise holidays is transportation to the seaport. There are plenty of people who do rent cars and drive to the destination, but then they need to deal with the area parking garages. The rates at the lots can be quite high, and on top of that, they are paying good money to have the rental car sit there while they are cruising. It makes no sense at all. In fact, it's a complete waste of money. Hiring a limo service can work out cheaper in the long run. Luxury Transportation Group USA offers reliable limousine transportation for cruises from the local seaport.
South Florida Seaport Limousines
It seems that more and more people are bringing their young children with them on cruises. This is usually because many ships have special events for kids, and that cruises have been becoming much more affordable for family vacations. Now, every parent knows children require more things than adults. There are diaper bags and strollers for wee ones, and backpacks filled with toys and games for the older kids. Trying to get all of this from a parking garage to the seaport can be quite a feat, and will probably take several trips. A transportation company can drop you off right at the ship. Luxury Transportation Group USA provides door to door limousine services for cruise ship ports of call.
Cruise Ship Limo Services
Luxury Transportation Group USA is the "go to" company for cruise ship vacationers departing from Miami, Tampa, and Orlando. Their professional and experienced drivers will provide you with a safe and comfortable ride. Call 407-476-0429 for cruise limo services today.