Concert Transportation Services in Miami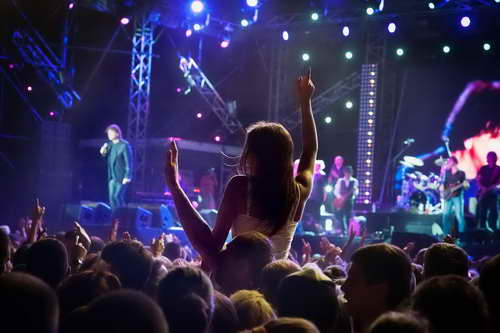 Miami has many great places to visit and have fun at. Miami Beach has clean, clear, and calm waters that are perfect for swimming in. You can also fish or boat in the water. Because of how calm it is. You could also just sit on the sandbar and relax while getting a tan because it's almost always sunny. There are also many great shopping locations and restaurants in Miami and near Miami Beach, so you could make a trip out of your visit, it's a great place to try new an exotic cuisines in a unique location.
Nightlife Transportation Services in Miami
Luxury Transportation Group USA provides nightline transportation services in Miami. They'll make sure that our night on the town is accompanied by luxury transportation. Their cars will always be clean so that you don't have to worry about dirt ruining your outfit or any dirty seats that you have to avoid. You can always trust Luxury Transportation Group USA to deliver luxury transportation throughout Miami and other locations so that if you ever need executive transportation you know where to look. They also provide many other transportation services, like seaport transportation, event transportation, and theme park transportation.
Miami Family Transportation Services
Luxury Transportation Group USA is well known for providing high quality transportation for families and executives alike. They'll always make sure that their rides are as comfortable as possible so that you just relax while their drivers handle every aspect of your travel. You can always ask their drivers to adjust things to make you more comfortable, like adjusting the temperature or the reclination of your seat. You can always ask Luxury Transportation Group USA's customer service any questions you may have about their services, such as an estimated cost, how they'll pick you and your family up, or questions about their fleet of cars.
Shopping Transportation Services in Miami
Call Luxury Transportation Group USA at 407-476-0429 for any and all of your shopping transportation needs. They operate in Orange, Broward, and Hillsborough counties. Luxury Transportation Group USA also provides airport transportation, executive transportation, and events transportation.