Luxury Transportation vs. Uber in Orlando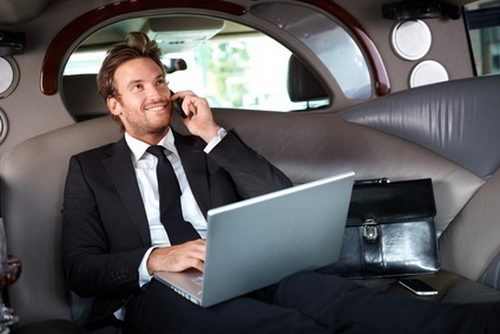 There are millions and millions of people who visit sunny Orlando each and every year. Whether they visit to enjoy the adventurous theme parks, incredible sporting events, or are simply here for business, Orlando is a wonderful and magical place to be! While Orlando is definitely all that and a bag of chips, it does have a downside, and that is traffic. It's important to consider hiring a reliable company for transportation services in Orlando. While a lot of people opt to book an Uber to get to where they want to go, it might not be the best option. In all honesty, you never know how much insurance the driver carries so in the event of a serious accident, you can't be assured that your medical bills will be paid. Ubers are risky and wise visitors tend to book experienced luxury transportation services while they are in the area. Luxury Transportation Group USA offers quality higher quality transportation services in Orlando than any Uber possibly could.
Corporate Minibus Services in Miami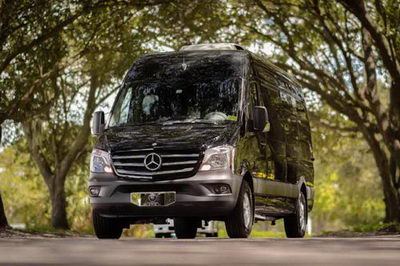 Miami can be considered a Mecca for many national and international corporations. The weather is generally gorgeous, the beaches pristine, the water sparkling and the energy so high that it will keep your executive attendees upbeat and networking, even in their down time. Depending upon your selection of hotels and after hours events, they very well might meet some movers and shakers that can help your company to grow. The only trouble with having major events in Miami is getting everyone to the venues at the same time. Miami traffic can be brutal and the roads are a bit more than confusing for most visitors. Honestly, the roads can truly leave a person baffled and eventually, lost in Miami-Dade County. Corporate minibus services can surely make transportation for the attendees much easier. Luxury Transportation Group USA offers the finest transportation services in Miami and the surrounding communities.
Miami Charter Transportation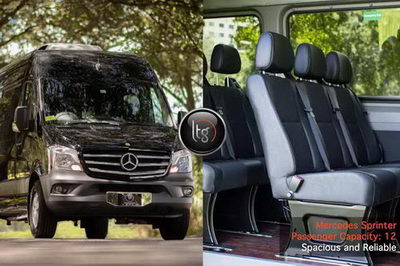 When large groups are planning to travel inside of Miami, it is important to consider hiring charter transportation services so everyone can get around the area. Trying to navigate through the streets of Miami can be absolutely mindboggling, confusing and stressful to each of the drivers. The roads are like a maze, and many people feel like lab rats trying to figure out how to get to the end to locate the piece of cheese. This is what navigating Miami seems like to out of town visitors. Let's face it. The roads can be confusing if you don't know where you are going. Sometimes, a GPS can help and other times, a GPS is a total waste. Enlisting the services of a corporate charter transportation company will make traversing the city of Miami a relaxed situation. LTG Miami will eliminate the stress of maneuvering through Miami for those attending corporate events in the hustling and bustling city of Miami.
Mini Coaches in Orlando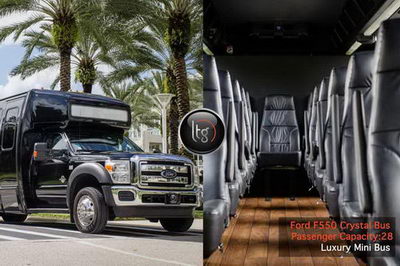 Orlando Florida is the most visited city in the United States. It has surpassed the number of visitors to New York City for the past several years. It makes perfect sense! Orlando has so much to offer tourists and corporate event attendees. Besides spectacular venues for company meetings and get-togethers, there are tons of things for the attendees to do in their spare time while visiting Orlando. There are great sporting events, such as Orlando Magic basketball games or the Solar Bears hockey games. Of course, the Atlanta Braves have their Spring Training in the area as well which can prove to be a fun experience. The theme parks are plentiful too. Everybody knows that Walt Disney World and Universal Studios are in Orlando however; it's only a hop, skip and a jump from Sea World and other cool theme parks. Many companies set up outings for the executives visiting the area, and hire mini coach transportation for them to get to and from the hotels to different sporting events or theme parks. Luxury Transportation Group USA provides the finest corporate mini coach transportation services Orlando has to offer.
Mini Coaches in Tampa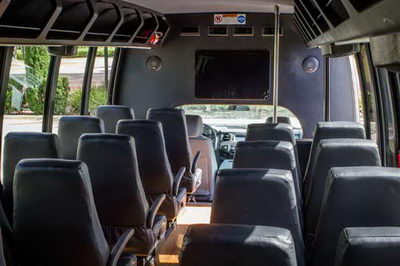 Sunny Tampa has a veritable smorgasbord of options when it comes to venues for corporate events. There are venues capable of handling a small number of attendees, and some that can accommodate thousands of attendees. For this reason, Tampa has become a Mecca for companies hosting corporate events. Besides, there are slews of things that the attendees can partake of when they are not busy with work related meetings and events. They can enjoy the sandy beaches and warm blue water, get active with water sports or fishing, or simply stroll through the art galleries or boutiques. Unfortunately with so much to do, the executives might be tempted to miss an event. By providing corporate mini coach transportation, they will certainly be at all events on time. Luxury Transportation Group USA offers the finest mini coach transportation for the hustling and bustling city of Tampa.
Orlando Charter Transportation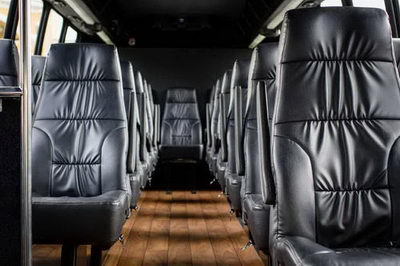 There is certainly nothing boring when it comes to a trip to sunny Orlando Florida. Unfortunately, this includes driving on the busy roads with all of the impatient people who want to get to where they are going as quickly as they can possibly get there. This, coupled with all of the visitors maneuvering through unfamiliar roadways is nothing more than a recipe for disaster. There are accidents galore, especially in downtown and the tourist areas near Walt Disney World and Universal Studios Orlando. A corporate charter transportation services company can help to keep your executives safe, and eliminate their needs to traverse the roads in Orlando. An executive involved in a devastating accident while attending a required corporate event in Orlando can result in major payouts for injuries, property damages and even worse. It's a much better decision to hire charter transportation in Orlando. Luxury Transportation Group USA is the most widely sought after transportation services company for corporate charter transportation services in Orlando.
Luxury Minibus Transportation Orlando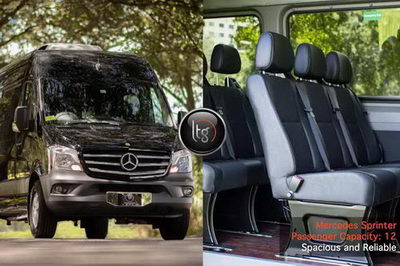 Orlando is the number one vacation spot in the US. It even surpasses New York City in the number of vacationers who pass through each and every year. There's no wonder considering the moderate climate, bounty of theme parks and great attractions in this area of the Sunshine State. Loads of families even have their annual family reunions in Orlando, so they can all experience the wonders of the Land of Mickey Mouse and Movies and incredible rides. Unfortunately, everyone going to the reunions can't afford to stay inside of the theme parks. This can be an expensive endeavor, especially if the attendees have large families. The best option for transportation services is to hire luxury minibus transportation for getting around the Orlando area. Luxury Transportation Group USA has drivers that are highly experienced in getting vacationers to and from their Orlando family reunions on time.
Corporate Minibus Services in Orlando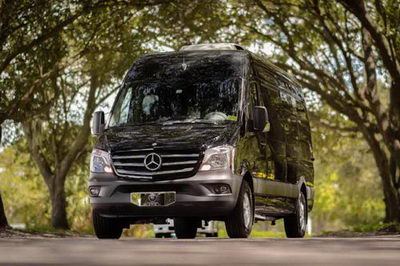 Orlando is a hustling and bustling city no matter what time of year a person visits. Day or night, there is traffic flowing through the city which can create issues for companies having corporate events in the area. It doesn't take a rocket scientist to know that the airport in Orlando is always busy; hence the number of vehicles moving in and out of the airport is incredible. When a national or international is sponsoring an event for their employees, getting the people to and from the airport could surely pose a problem. Corporate minibus services in Orlando can be the solution. The professional drivers can pick up a large group of people and provide easy corporate minibus transportation which will result in getting the group from the Orlando airport to the hotel in a quick and timely fashion. Of course, they can get them back to the airport after the event has concluded just as easily and efficiently.
Orlando Airport Limo Transportation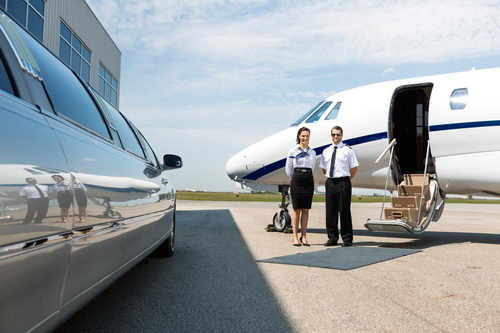 Nearly sixty million people travel to visit sunny Orlando Florida each and every year. They visit to experience the thrilling theme parks, attend business meetings and conferences, and even to see live Orlando Magic games. Considering the high population of the city and surrounding areas, Orlando drivers can create problems for other drivers. Let's face it; few bother to use their directional as they are weaving in and out the lanes of the expressway. They speed like maniacs and then slam on their breaks when they get to the exit they need. This causes a whole lot of anxiety for others, as well as numerous accidents each day. It is so much safer and smarter to hire luxury limo services for airport transportation in Orlando. A professional limousine driver is accustomed to the crazy drivers in and around Orlando. Luxury Transportation Group offers expert drivers and the finest vehicles for their luxury limo services for airport transportation in Orlando.
Port Canaveral Limo Services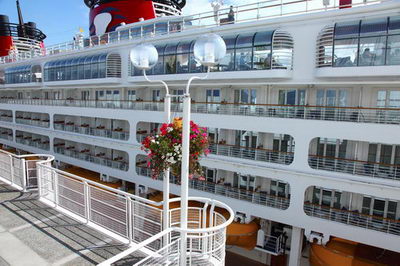 There are loads of wonderful and exciting things to do in Port Canaveral that it's enough to make your head spin. Once you add all of the great educational excursions, it will be hard to decide which adventure you should do first! The only downside to vacationing in Port Canaveral is dealing with the crazy traffic. Much of the traffic is caused by visitors, who simply have no idea where they are going. Visitors tend to change lanes quickly and dangerously because they're not sure where they need to be. Of course, there are those who stomp on the brake so they don't miss where they need to turn. It can be scary driving in the area so, many people use Port Canaveral limo services to get them around safely. Besides, taking a Port Canaveral limousine will have you traveling in style. Luxury Transportation Group USA offers knowledgeable and experienced drivers for all of their Port Canaveral transportation services.
Port Canaveral Orlando Transportation Services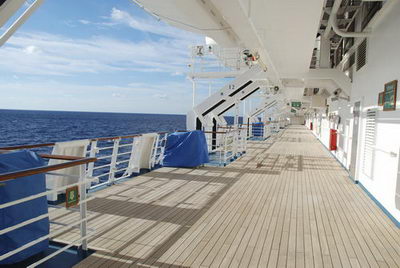 There are a lot of people who visit the Sunshine State and want to see as much that Florida has to offer in a single vacation. The truth of the matter is that even those living in the paradise can't manage to take advantage of all the sites and attractions and excursions available to them. There simply isn't enough time in the world to do that; however awesome it would be. The first place that the vast majority of visitors go to is Orlando. It make sense as they have so many popular attractions, such as Disneyworld, Universal Studios with the new Harry Potter World, and Sea World. That's only mentioning a few things as there are plenty of more things to do. Renting a car and driving in the madhouse of traffic can prove to be draining, especially if you plan to visit Florida's Space Coast too. Hiring a company for Port Canaveral Orlando transportation services will surely make your visit more relaxing. Luxury Transportation Group USA offers professional Port Canaveral Orlando limo services for individuals, small groups, and large groups.
Complete Disneyworld Transportation Services in Orlando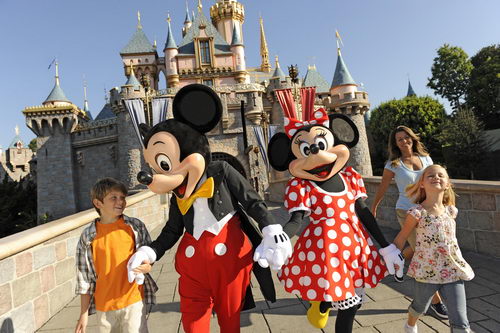 Taking a trip to beautiful Orlando Florida to visit the magical place known as Disneyworld is a once in a lifetime vacation for many, many families. For most people, they have to save for years to be able to take this dream vacation to meet the famous Mickey Mouse, and all of his friends. It's understandable that people would like to save as much as they can while on holiday however; choosing the Uber sensation is not always the best idea. Think about it! You really don't know who the person is that is picking up you and your dear family. With a professional Disneyworld – Orlando airport car service, you can rest assured your driver is an experienced professional. Your safety, and the safety of your family should be of the utmost importance, especially in a strange city. Luxury Transportation Group USA offers highly professional Disneyworld – Orlando airport transportation for families large and small.